Oklahoma ranks 7th in the list of 10 states with the highest STD rates. Whether you are sexually active or plan to be, it's time to get up and get tested and treated for STDs. Let EHG diagnose you and treat you on time. We have all the resources for STD treatment in Oklahoma City.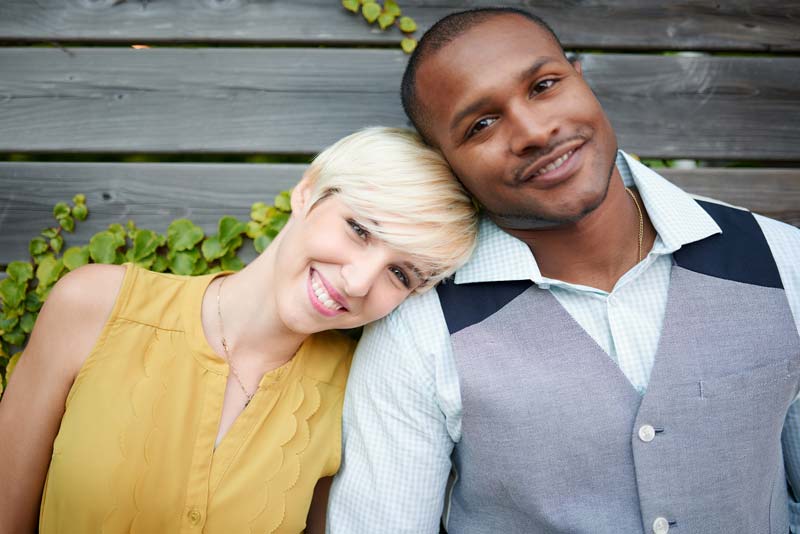 Understanding STI Testing and Treatment in Oklahoma City
We encourage you to always be positive, respectful, and mindful of your sexual health. That's because you can always come in contact with disease and infection, even when you are careful. STI's are serious health conditions where a sexually transmitted infection or disease develops after sex or other sexual acts. The most common symptoms of STI's are–itching, burning around your genitals or when you urinate, discharge, sores/bumps near your genitals or mouth, etc. Even if you don't have symptoms, you can still be carrying a STI, and will need the correct STI treatment.
Here at Equality Health Group in OKC, we treat various types of STI's with individualized treatment plans because we know STI's can hurt you in so many ways–mental & physical!
Before starting, we assess the patient's health status and risk factors. So if you are searching for 'STD or STI testing treatment near me,' we, Equality Health Group, are here in Oklahoma City to provide you with:
 

Confidential STI testing and diagnosis

 

Comprehensive treatment for various STI's

 

Personalized care and prevention strategies (PrEP)

 

Education and guidance on safe sexual practices

 

Medication and prescription management

 

Follow-up care and support
Antimicrobial Treatment for Bacterial STI's
The 3 most common bacterial STDs in the OKC metro area are Chlamydia, Gonorrhea, and Syphilis. So, Equality Health Group specializes in the treatment of these common bacterial STI's and can get you the antibiotics you need to resolve these infections.
We cannot overemphasize the significance of completing the full course of antibiotics. If you fail to complete the treatment in any way it can give bacteria a chance to develop resistance against medications and may not completely resolve the infection.
That's why our licensed medical professionals educate patients about STI treatment with the appropriate antibiotics and their proper usage, all to ensure your speedy recovery!
Antiretroviral Treatment for Viral STI's
Equality Health Group also specializes in treating viral STI's such as HIV (Human Immunodeficiency Virus).
 

HIV Treatment:

HIV can be a devastating disease; if not managed properly. We provide highly specialized HIV management services, including ART (Antiretroviral therapy), regular monitoring of viral load and CD4 counts, and offer consultations for other HIV-related problems.
We will always discuss the risks of HIV antiretroviral therapy with you before beginning treatment. HIV antiretroviral therapy, like any medication, can cause unwanted side effects.
Our long-term chronic viral STI management program includes regular checkups and counseling sessions for medication adherence and healthy lifestyle choices. So, Equality Health Group is here to give you a higher quality of life and decrease the risk of STI transmission.
Follow-up Care and STI Testing
Equality Health Group strives to provide personalized support and treatment for STI's in Oklahoma City. We recommend individualized timelines for follow-up visits and laboratory testing to ensure treatment success and monitor for reinfection.
 

Post-treatment follow-up:

This can depend on the infection, but our healthcare professionals will educate you and get you scheduled for follow up, if necessary.

 

Retesting:

We advise patients to undergo repeat testing if symptoms do not resolve or you remain at risk for contracting STIs.

 

Routine testing:

For individuals who are sexually active or have multiple partners, we encourage regular testing every

3 to 6 months

.
Prevention Counseling and Education
At Equality Health Group, we put a lot of emphasis on prevention counseling and education. Our skilled professionals are always one step ahead for personalized discussion, addressing your concerns, and sharing STI risk reduction strategies to keep you and your partner(s) safe.
Our guidance on various risk reduction strategies includes:
 

Use condoms:

Condoms are a latex and polyurethane barrier that acts as a protection to decrease the chances of contracting/transmitting most STDs. We provide condoms for free in our office to any and all persons wanting or needing them.

 

Get vaccinated:

There are vaccines available for hepatitis B and HPV that can help reduce your risk of contracting these viruses.

 

Talk with your sex partner(s):

it might be an uncomfortable conversation, but protecting your health starts with you!

 

Talk about your options:

We also give you an environment to openly discuss your sexual history,

STI testing

, and safer sex practices for healthier sex life.
Get Multidisciplinary Care for STDs in Oklahoma City
At Equality Health Group, our healthcare professionals provide a well-rounded approach to give you multidisciplinary care in managing STI's. We work collaboratively and responsively to ensure that our patients receive 100% effective and up-to-date care.
If our patients need any advanced diagnostics or complex management for their STIs, we have a network of specialists to refer you to. Our comprehensive care doesn't end with just medical treatment. Our clinic also offers HIV testing and prevention, Hepatitis C testing and Hepatitis C treatment.
Call us at (405) 761-2762 or schedule an appointment with us for STI treatment in OKC. Remember–sexual health is a part of your overall health; it is just as important.