Do you know that the Human Immunodeficiency Virus (HIV) damages the CD4 cells in the immune system? It weakens the ability to fight infections and diseases and can severely damage your body's immune system causing Acquired Immune Deficiency Syndrome (AIDS) if left untreated. At Equality Health Group, we provide HIV treatment in Edmond, OK that involves antiretroviral therapy (ART), which consists of taking medicine daily as our healthcare professionals prescribe. We recommend treatment ART for everyone who has HIV; even though it can not cure HIV, it can enable you to live a longer and healthier life.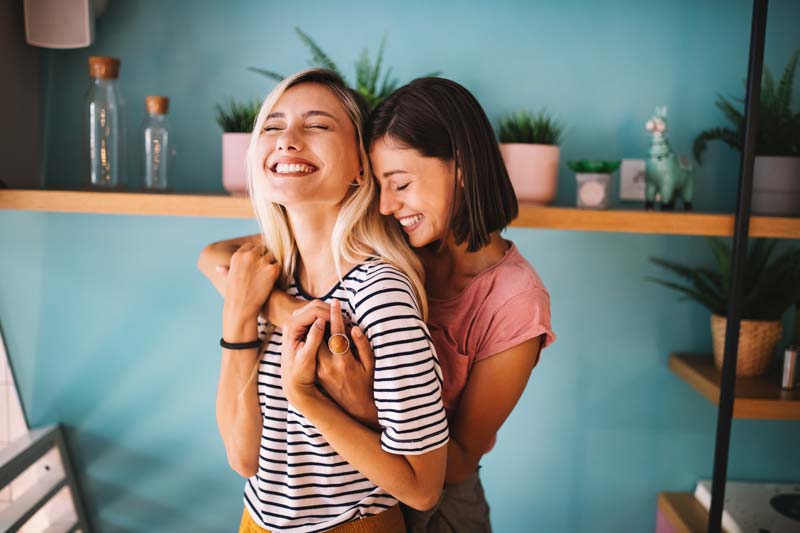 Fundamentals of HIV Treatment in Edmond, OK
Our HIV treatment involves viral suppression and immune system preservation. Viral suppression reduces the amount of HIV in the body to undetectable levels. In contrast, immune system preservation helps by maintaining a strong immune response to fight infections and diseases. By achieving these goals of HIV treatment, we deduct the possibility of spreading the virus to others while helping preserve your immune system, letting you live a healthier lifestyle.
After testing for HIV, if the result is positive, there are two ways we can approach HIV treatment. Treatment at EHG involves the following:-
Antiretroviral Therapy (ART)
For antiretroviral therapy (ART), we use HIV medicines to minimize your viral load to an undetectable level. It stops viral reproduction, lessens the level of HIV in the blood, halts the spread of the illness, and is effective at managing HIV, boosting immune system health, and halting the progression of AIDS-related complications.
ART typically uses several antiretroviral medications from various classes. This helps to increase effectiveness by stopping HIV in several different points of its life-cycle.
Typically, our combination regimen consists of two to three or more antiretroviral medications from at least two classes: entry inhibitors, integrase strand transfer inhibitors, protease inhibitors, nucleoside reverse transcriptase inhibitors (NRTIs), and non-nucleoside reverse transcriptase inhibitors (NNRTIs).
How We Start the HIV Treatment in Edmond, OK
Before starting the treatment, we consider the viral load and CD4 cell count. The viral load and CD4 cell count each reflect different aspects of the immune system and the presence of HIV in the blood. 
If you go with early treatment, it'll benefit you in many ways, such as:
It protects the CD4 cells from HIV damage, maintaining a healthier immune system.

Significantly reduces the chance of opportunistic infections and AIDS-related complications. 

Early treatment lowers the possibility of sharing the virus with sexual partners. 

Starting a treatment program early results in better overall health, lower mortality rates, and higher quality of life.
Some of the common questions or hesitations that normally occur while starting our treatment process are:
Potential side effects

The burden of taking daily medication

Difficulties with adherence

Fear of stigma 
Remember that contemporary antiretroviral medications generally have better tolerance and fewer side effects than earlier drugs. 
Application of Antiretroviral Medications
There are several different classes of medications used in the treatment of HIV:
Nucleoside Reverse Transcriptase Inhibitors (NRTIs): NRTIs block reverse transcriptase, an enzyme of HIV, which prevents replication.

Non-nucleoside Reverse Transcriptase Inhibitors (NNRTIs): NNRTIs bind firmly to the enzyme, blocking it and preventing replication.

Protease Inhibitors (PIs): PIs block protease, an enzyme of HIV, preventing HIV from maturing and infecting other cells.

Integrase Inhibitors (INSTIs): INSTIs block integrase, an enzyme of HIV, from integrating HIV DNA into the host's DNA, which prevents replication.

Entry Inhibitors: These block HIV from entering a CD4 cell.
Keeping Track of the HIV Treatment Process
Our medical professionals monitor the patient's response to therapy, assess viral suppression levels, and spot any potential alterations or complications. If the viral load is still detectable, it aids in making treatment decisions, such as changing medications or addressing treatment adherence problems.
Our HIV treatment in Edmond, OK monitoring looks like this:
Regular Monitoring: To offer insightful data on the immune system's functioning, the rate of viral replication, and general health.

Maintaining Viral Suppression: To preserve immune function, improve general health outcomes, and decrease the risk of opportunistic infections and AIDS-related complications. 

Assessing Treatment Efficacy: Monitor CD4 cell counts, viral loads, and other laboratory markers at various intervals to gauge treatment effectiveness.  
Adherence to HIV Treatment Procedures
The effectiveness of our HIV treatment is dependent on your medication compliance, which is crucial. Tips and techniques we suggest to our patients for retaining adherence
Establish a Routine: Include medication in your daily routine and make it a habit.

Set Medication Reminders: Get reminders for your medication doses, set alarms, use pill organizers, or download smartphone apps.

Seek Support from Others: Explain the value of staying on treatment to your trusted people and ask them to help with reminders or other forms of support.

Interact with Healthcare Professionals: Discuss any adherence issues you may have with your healthcare providers to get advice and support.

Utilize technology: Use smartphone applications and adherence tools specially made to manage medication schedules and serve as reminders.

Stay Organized: Track your medication supplies, promptly refill your prescriptions, and make plans prior to travel
At Equality Health Group (EHG), we provide adherence programs that offer information, guidance, and support based on the needs of the individual. To address emotional or psychological barriers that might affect adherence, we provide referrals to counseling or therapy services specializing in HIV care. Join our local support groups for HIV-positive people to share experiences, swap advice, and get encouragement. 
Get in touch with our healthcare professionals, who can offer individualized assistance, information, and resources for problems with adherence.
Addressing Different Side Effects of HIV Treatment
You can experience many side effects of HIV medications differently. Some side effects include
Headaches

 Rash

 Fatigue

 Gastrointestinal problems like Nausea & Diarrhea
Some severe side effects, like liver or kidney dysfunction or unusual fatigue, may point to serious complications. In such cases, we provide prompt care and may need to alter the treatment plan.
We use various techniques to manage side effects that involve altering the medication dosage or regimen, treating particular symptoms with additional medications (such as antiemetics for nausea), ensuring adequate hydration, or suggesting lifestyle changes like dietary adjustments and exercise. 
We also offer supportive care and counseling if we address any psychological or emotional aspects of side effects. If the side effects worsen or affect your daily life, we advise you to consult with one of our medical professionals immediately. 
For us, effective and honest communication is extremely important while treating HIV. So, you must inform us about all kinds of side effects you are facing, major or minor. That way, it'll be helpful to us to move forward with your treatment and make follow-up appointments. 
Remember, sharing your concerns, inquiries, and experiences lets us personalize the treatment based on your overall status with HIV. Schedule an appointment with us today. 
HIV Treatment as Prevention
There is a saying you may have heard: "Undetectable = Untransmittable" (U=U). There has been a lot of scientific research on this, which means the risk of HIV transmission to a person's sexual partners is zero when they maintain an undetectable viral load through effective antiretroviral therapy (ART). In other words, an HIV-positive person with an undetectable viral load cannot sexually transmit the virus. 
If you or your partner tests HIV negative, you can prevent future infections by going for PrEP or HIV prevention.  
We recommend our patients get regular HIV testing for early detection, prompt treatment initiation, and also adherence to treatment. Early intervention lowers the risk of transmission by accelerating viral suppression. Additionally, routine testing guarantees ongoing surveillance of viral load levels and enables prompt modifications to the treatment plan as needed.
Future Directions: Advancements in HIV Treatment
The field of HIV care is constantly changing due to new developments and trends in HIV treatment research. That's why we always strive to stay in the know about the new information that comes out regarding new treatments.
While finding a cure for HIV is still difficult, there is a lot of research being done, including gene therapy, immunotherapy, and therapeutic vaccines. These cutting-edge methods seek to get rid of or control the virus in the body without requiring antiretroviral treatment for the rest of one's life.
Long-acting drug development and searching for HIV cure are two recent trends in HIV treatment research. As a comprehensive HIV treatment provider in Edmond, we stay informed about these developments to implement new treatment options. We give our 100% support to ongoing efforts for more effective HIV management strategies.
Similarly, our medical professionals stay up-to-date on current developments which enables us to participate in clinical trials and make HIV treatment in Edmond more accessible. 
EHG also provides STD testing, STD Treatment, Hep C Testing, Hep C Treatment and many more disease treatment and testing services in Edmond. Schedule an appointment with us today.