Approximately 2.4 million people in the US are coping with chronic Hepatitis C. The Hepatitis C virus (HCV) is a viral infection that affects the liver. It is estimated that 20-30% of individuals infected with HCV may be able to get rid of the virus on their own without any treatment. However, for some it becomes a chronic infection. We provide Hepatitis C testing in Oklahoma City for early detection and prompt treatment at Equality Health Group to avoid health complications and enhance health outcomes.
Our team of medical professionals provides individualized treatment plans to address your challenges and accelerate your recovery through thorough assessments and close collaboration.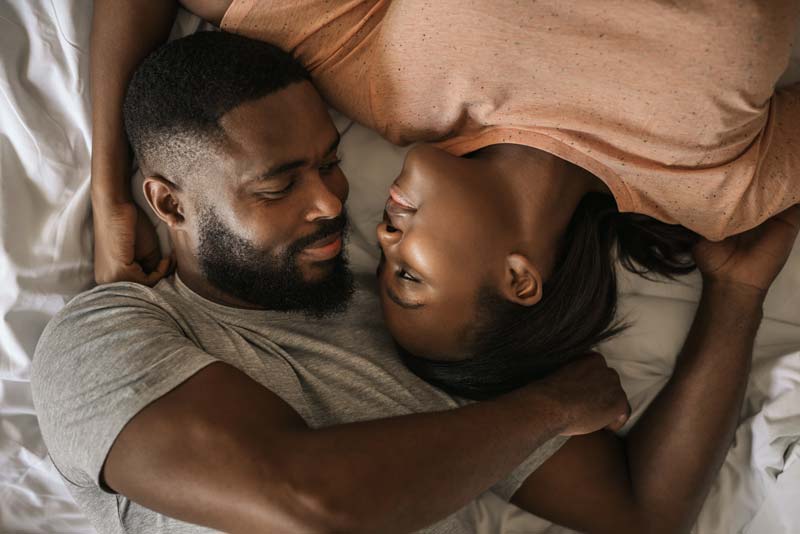 Understanding Hepatitis C
Many people who are newly infected don't have any symptoms at all, and most of the time don't know they are infected.
Here's how HCV can get transmitted to you:
 

Sharing needles or other equipment with drug users, there's a high chance of coming into contact with infected blood, which leads the virus to transmit from one individual to another

 

Unsterile medical procedures, such as unsanitary tattoo needles or piercings

 

Blood transfusions

 

Vertical transmission, i.e., from mother to child by birth.
We advise individuals to perform early testing to avoid complications and improve outcomes.
Here's why you should choose Equality Health Group to test for Hepatitis C:
 

Early Detection:

We provide early intervention, suitable treatment, and improved chances of a cure.

 

Linkage to Care:

We help you receive specialized medical services that let you evaluate the health of your liver and choose the best course of treatment.

 

Improved Health Outcomes:

At Equality Health Group, we provide

treatment of hep C

that can stop or slow the progression of cirrhosis, liver damage, and liver cancer. It also helps to raise the general quality of life and lowers the risk of transmission.
Equality Health Group prioritizes proactive testing and implements initiatives to raise testing rates. Additionally, to lessen the impact of hepatitis C, we encourage excellent health for all Oklahomans by increasing awareness, enhancing testing accessibility, and ensuring linkage to care.
Our Hepatitis C Testing Methods in Oklahoma City
We can perform 2 types of tests. Diagnosis, administration, and treatment of Hepatitis C depend heavily on both tests.
Tests for Antibodies
At EHG, we perform this type of test to look for antibodies the immune system builds in response to the hepatitis C virus. We use two types of antibody tests:
 

Enzyme ImmunoAssay (EIA):

To determine whether blood samples contain a particular protein (antigen or antibody).

 

Chemiluminescent ImmunoAssay (CIA):

To detect HCV antibodies in the blood, similar to the EIA.
It can take 8-12 weeks after exposure to HCV for this type of test to be positive, so you may need to repeat the test to confirm negative status.
Tests for Nucleic Acids (NAT)
Our nucleic acid tests detect the Hepatitis C virus' genetic material, RNA. These are specific tests with high sensitivity that identify viral replication in progress. Our NATs include the following:
 

Polymerase Chain Reaction (PCR):

To detect viral RNA and measure the viral load

 

Transcription-Mediated Amplification (TMA):

To detect viral RNA or viral load.
Hepatitis C Testing Process
Our team of medical professionals undergo a series of testing processes to detect the Hepatitis C virus.
Step 1: Pre-test Counseling
We provide pre-test counseling, which involves instructions about the test, the modes of transmission, and the implications of positive or negative results, before undergoing a Hepatitis C test.
Step 2: Sample Gathering Techniques
The blood sample is the most typical form of Hepatitis C testing. In this test, we will take a blood sample using either a finger prick or drawing blood from a vein in your arm.
Step 3: Laboratory Testing Procedures
The collected blood sample gets sent to the lab. In this initial antibody test, we check an Enzyme Immunoassay (EIA) or a Chemiluminescent Immunoassay (CIA) to screen for Hepatitis C virus in the blood sample. These tests search for antibodies in the immune system built in response to the Hepatitis C virus. You will require additional blood work if the antibody test shows positive results.
Remember: We return antibody test results in a few minutes to a couple days, whereas confirmatory NAT results can take a week or longer.
Step 4: Counseling and support following a Hepatitis C test
After learning the test results, we provide:
 

Post-test counseling and support.

 

Discussing implications of test results.

 

Potential next steps.

 

Available Hepatitis C treatment options.
If you test positive for hepatitis C, you will require further testing to determine the appropriate course of treatment. If you face psychological effects from the diagnosis, we provide emotional support and resources to help you.
Our counseling helps you to understand the test results properly. We will further educate you about Hepatitis C prevention and treatment options and encourage a healthy lifestyle moving forward.
Who Should Get Tested for Hepatitis C?
 

All adults over 18 should be tested at least once in their lifetime

 

Pregnant women should be tested during each pregnancy

 

Injection drug users need testing regularly. Previous IV drug users should also be tested, even if it has been years since you last used

 

HIV positive individuals

 

Have abnormal liver tests

 

People 65 and older and people who received donated organs or blood prior to 1992.
Hepatitis C Infection Risk Factors
Sharing needles and other drug-injection equipment

Vertical transmission or babies born to HCV positive mothers

Health care exposures

Sex with an infected person

Unprofessional tattoos and piercings

Sharing razors, toothbrushes, or other personal hygiene items
Interpreting Test Results
 

Positive Test Result:

Indicates the presence of virus-specific antibodies or viral genetic material. We perform additional testing to confirm an active infection and determine whether treatment is necessary.

 

Negative Result:

Implies that hepatitis C infection is absent. In this case, we advise repeating testing if you were exposed recently, because antibodies don't form for several weeks.

 

Indeterminate Result:

We perform additional testing like repeating the same tests or another alternative testing method to obtain a conclusive result.
If you are diagnosed with Hepatitis C, we will give you the proper medical attention by providing you access to specialized therapies like antiviral drugs to prevent liver damage.
Our medical professionals can keep track of the disease's development, spot any potential complications, and administer the proper interventions.
Follow-up Testing and Confirmatory Tests
We provide routine follow-up care, guaranteeing ongoing assistance, information, and necessary interventions to advance general well-being and liver health.
 

Testing for RNA:

If the initial antibody test is positive, we perform a nucleic acid test, or NAT, to look for viral genetic material (RNA). This test identifies the viral load and verifies the presence of an active infection, informing treatment choices.

 

Genotype Testing:

Once the test confirms an active infection, we do genotype testing to determine the particular strain (genotype) of the hepatitis C virus. With the results of these tests, we advise the best treatment options for you.
At EHG, we provide prevention-focused care, prioritize your health, and provide the required treatment facility and guidance.
Contact EHG for Hepatitis C Testing in Oklahoma City, OK
If you have a Hepatitis infection, we provide access to resources such as blood tests or confirmatory tests and support services such as post-test counseling services, healthcare provider recommendations, and nearby online resources along with hepatitis C testing in Oklahoma City. For patients without insurance, EHG has programs that will make it simple to receive affordable testing and treatment.
We provide free Rapid HIV Testing, free Rapid Hepatitis Testing, Hepatitis C treatment, PrEP for HIV prevention, STD testing and STD treatment and other programs that can help with office visits, lab work, and prescription medication costs.
For more detailed information about Hepatitis C testing, call us at 405-761-2762 or visit our clinic. So what are you waiting for? Connect with us right away.