Hepatitis C (HCV) is a virus that attacks the liver and oftentimes will have no symptoms. HCV can cause serious health problems, including liver damage, cirrhosis, liver cancer, and even death. So get Hepatitis C Testing in Edmond, and if you are infected, EHG will also give you lifesaving treatment to cure it. With confidential, rapid, and accurate Hepatitis C testing, we promise to protect your health and transform your life.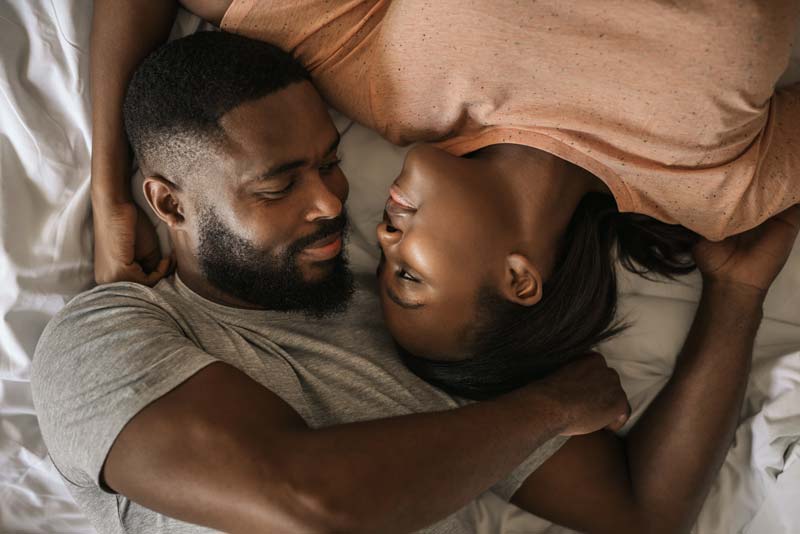 How Well Do You Know Hepatitis C?
The Hepatitis C virus (HCV) is transmitted through contact with infected blood. The common ways of HCV spreads are–
Using the used needles, syringes, or other drug injection equipment

Unsterile procedures like tattoos and piercings

Needle stick injuries in healthcare settings

HCV infected mother to her baby during childbirth

Unprotected sex with an infected partner

Using the same items like razors or toothbrushes that can come into contact with your blood
If any Hepatitis C patients don't get treated on time, it can cause serious health consequences–
Chronic liver disease

Liver cirrhosis (

i.e., scarring of the liver

)

Liver cancer

Liver failure
You can also spread Hepatitis C if you have the virus in your blood. This is why early detection and treatment of Hepatitis C is so important. Testing for Hepatitis C allows you to –
Identify the infection before it causes irreversible liver damage

Start treatment early, which can potentially cure the disease and prevent complications

Learn and understand how to avoid spreading the virus to others
Equality Health Group is available for any diagnostic testing for Hepatitis C and treatment for HCV in Edmond, OK. Our professionals have 25 Years of collective experience serving the community with cornerstone prevention, treatment, and patient-focused care for many infectious diseases.
Our Methods: Diagnostic Testing For Hepatitis C in Edmond, OK 
At our CLIA-certified Hepatitis C screening lab, we use 2 methods to diagnose HCV.
Hepatitis C Antibody Tests
Hep. C antibody test is the most common and widely-used screening test for Hepatitis C. This test helps to detect the presence of antibodies. Your immune system produces antibodies in response to an infection with the Hepatitis C virus. If your body has Hep C antibodies in your blood, it means that you got exposed to the virus (in the past or present). Antibodies do not necessarily mean you have an active infection.
We run this test in 2 phases–
Initial Antibody Testing: First, we screen Hepatitis C antibodies in your blood using Enzyme Immunoassay (EIA) or Chemiluminescent Immunoassay (CIA).
Confirmatory Testing: If the initial testing is positive, we run a different test to see if the infection is active or not.
Nucleic Acid Tests (NATs) for HCV RNA (PCR Test)
This NATs diagnostic testing for hepatitis C helps to identify the genetic material of the Hepatitis C virus directly. We opt for this test because it can detect the presence of viruses even during the early stages of infection. 
We run industry-standard NATs, which have 2 phases–
Qualitative NATs: We use this test to determine the existence of the virus in your bloodstream.
Quantitative NATs: This phase allows us to figure out the amount of HCV in your blood, which helps us determine if you have an active, chronic, or past infection.
As a certified testing facility in Edmond, Equality Health Group provides the highest standards of Hepatitis C testing accuracy, confidentiality, and even rapid results. Our highly trained health professionals know all HCV testing protocols, and our clinic remains up-to-date with industry developments.
Hepatitis C Testing Process in Edmond: Pre-test & Post-test
Equality Health Group provides Hepatitis C testing in Edmond, OK, and we offer a strong support network to all of our patients.
Pre-Test Counseling and Informed Consent
Appointment: Schedule a private and confidential appointment to discuss your concerns and risks associated with Hepatitis C.
HCV Overview: Our medical professionals will provide comprehensive information on HCV transmission, prevention, and treatment options.
Risk Assessment & Consent: We will evaluate your personal risk factors and help you determine the need for Hepatitis C testing. After addressing your concerns, we will take your consent for Hepatitis C testing.
Sample Collection: Simple & Safe Blood Test
Blood Sample Collection: Depending on which kind of test our medical professionals determine is right for you, we will either use a small amount of blood from a finger prick, or by using a vein in your arm.
Laboratory Testing Procedures: Trust the Experts
Sample Analysis & Result Confirmation: Our lab technicians will perform EIA or CIA to detect the Hep C antibodies. If the test is positive, we will further perform a NAT supplement test.
Receiving Your Results: We can provide rapid test results on Hepatitis C antibody testing. In as few as 20 minutes, we can notify you of the results. However, for other tests, it can take 3-5 business days.
Post-Test Counseling and Support: We're Here For You
Follow-ups: We will schedule a follow-up appointment to assist you in the next steps by discussing your results. We collaboratively work with our patients for their treatment options or ongoing monitoring.
Payment System: We've designed our program for all patients to receive care. So, we work with our partners and can assist uninsured patients obtain insurance, and may even be able to cover the patient's insurance premiums for those who qualify. For insured patients, we will bill the lab work to your insurance.
Emotional Support: We know the impact of HCV on your life. We understand the stigma that comes with various infections. That's why our team is always here to support you through the process and listen to you without any judgment.
Know Your Risks: Who Should Get Tested for Hepatitis C?
Hepatitis C affects anyone; it doesn't play favorites. This virus doesn't care about your age, nationality, or social background.
We always recommend Hepatitis C screening.
Hepatitis C tests: Once in a lifetime
For all adults 18 years or older who have no other risk factors

All pregnant women during each pregnancy
HCV test: Once a year or more frequently depending on risk factors 
If you've ever injected drugs, shared needles, or syringes

If you have received hemodialysis or have abnormal ALT levels

If you have received an organ, transfused blood, or received blood before July 1992

Children born to mothers with HCV infection

Men who have unprotected sex with men
Hepatitis C Test Results Interpretation
Our Hepatitis C tests have a 99% accuracy rate, and here's how we interpret your results–
Negative Result: It means you don't have HCV antibodies in your blood sample. If your exposure was recent, we may have you come back to repeat the test in a few weeks.
Positive Result: It indicates that we found HCV antibodies in your blood sample. We will run a Hepatitis C RNA test to see if the virus is active.
Indeterminate Result: This case usually happens due to technical issues or blood inconsistency. In this situation, we repeat the test for accurate evaluation.
Seeking medical care is important in the case of Hepatitis C. With your test results, we can further provide you with treatment to fully cure you.
Support and Resources For Our Hepatitis C Patients in Edmond, OK
Our commitment to delivering comprehensive care goes far beyond testing services. We provide counseling, emotional support, and other resources to assist our Hepatitis C patients or individuals undergoing Hepatitis C testing in Edmond, OK.
We have forged a close relationship with many of the best healthcare providers in Edmond. If you need any tests we don't currently provide; we will connect you with qualified healthcare providers and specialists with extensive experience managing Hepatitis C care.
If you wish to learn more about Hepatitis C, here are some resources–
[1] Hepatitis C
[3] Hepatitis C Gay & Bisexual Man
[4] Hepatitis C & Injection Drug Use
You don't have to live with Hepatitis C. Equality Health Group is here to help you break free from Hepatitis C. We also provide other services in Edmond, OK such as Hepatitis C treatment, STD testing and STD treatment, HIV testing and HIV treatment, PrEP for HIV prevention.