Hepatitis C (HCV) is a virus that, left untreated, can lead to liver inflammation and scarring, cirrhosis, and liver cancer. However, medical science has advanced in the treatment of this virus, so today, there is a cure for HCV–antiviral medications. These medicines can cure more than 95% of Hepatitis C infections inside the human body. And we, Equality Health Group, are here to give you quality and accessible Hepatitis C treatment in Edmond, OK.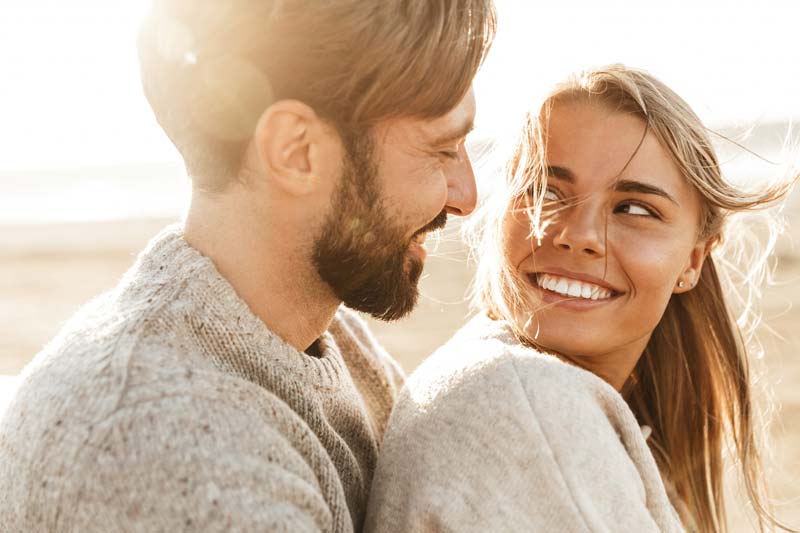 Fundamental Principles of Hepatitis C Treatment in Edmond, OK
Equality Health Group treats Hepatitis C with one main goal: 'Sustained Virologic Response' (SVR), or in other words cured of HCV.
Achieving SVR means the virus is no longer detectable in the blood. We treat our patients with utter care to fully eradicate the virus and ensure that our patient has ultimately reached a "cure".
Our standard treatment for Hepatitis C is Direct-Acting Antiviral (DAA) Medications. DAA medications are one of the industry-standard treatments for the virus with a high success rate and minimal side effects. With these medications, we target specific enzymes that the Hepatitis C virus needs to replicate.
For us, each patient is different, and so is their Hepatitis C treatment journey. We tailor the best treatment plan per your needs and circumstances to ensure optimal outcomes and long-term liver health.
Discover our comprehensive Hepatitis C treatment solutions, and embark on the treatment journey.
Initial Evaluation, Regular Monitoring, and Adjustments
Equality Health Group helps patients to rediscover health and vitality with outstanding Hepatitis C treatment. We follow all aspects of Hepatitis C treatment guidelines to cater to all types of patients from diagnosis to recovery.
Medical Evaluation: We evaluate your condition in detail. We will review your medical history, liver function tests, and viral load testing for Hepatitis C. Based on this assessment, we will design a treatment plan that is specific to your needs.

Close monitoring: We will always monitor your progress through follow-up visits and lab tests. With this process, we evaluate the effectiveness of your treatment plan and identify any issues that require our further attention.
Antiviral Medications for Hepatitis C in Edmond, OK
At EHG, we use only the best, most improved, and latest Hepatitis C treatment medications that, by default, target HCV, i.e., DAA medications.
Protease Inhibitors or Antiretrovirals
We use protease inhibitors to stop the HCV from replicating in the liver. These medications block the action of a crucial enzyme called protease.
Polymerase Inhibitors
These medications target HCV's RNA polymerase enzyme by disrupting the virus's replication ability. 
NS5A Inhibitors
With the help of NS5A inhibitors we strive to affect the process of virus assembly and prevent Hepatitis C from multiplying.
Treatment of HCV requires a combination of DAAs. Overall, the side effects of these DAA mediations are generally mild. These medications can rapidly decrease the viral load of HCV, however you must complete the full treatment to ensure a better likelihood of cure. The best way to maximize the effectiveness of the medicine and minimize its possible side effects is to follow your prescribed medication schedule.
Response Rates and Treatment Duration for Hepatitis C Treatment
Our HCV treatment duration depends on the specific genotype and patient characteristics. The treatment for HCV usually takes 8-12 weeks. Some patients with more damage to the liver require 16-24 weeks of treatment. However, this case is very rare.
Hepatitis C treatment regimens have a 95% or higher cure rate. Our treatment destroys the ability of the virus to reproduce and reduces the viral load to undetectable levels achieving Sustained Virologic Response (SVR), or cure. By the 12th week after you have finished the treatment, we declare that a patient has achieved SVR, which denotes that the treatment was successful and you are free from the virus. So, we believe in attaining SVR to cure you long-term.
Adherence and Supportive Care: Our Successful Treatment Plan
When anyone asks us the secret to effectively treating HCV, we say it's the patient's medication adherence.
If you want to beat this virus properly, then you can use these strategies–
Use pill reminders to keep track of your medication routine.

Tell your friends and family what's happening. As needed, our staff can also lend a listening ear and provide encouragement and guidance.

Learn more about Hepatitis C and read about your medications and its special risks and warnings.
Our Hepatitis C treatment providers follow a holistic healing approach.
Mental Health Support: Our specialists work closely with patients to address anxiety, depression, or other emotional challenges that can develop during HCV treatment.

Counseling: We offer referrals for individual and group counseling sessions to provide coping strategies for your HCV journey.

Nutritional Guidance: We can guide you on meal plans and better food choices to maintain a liver-friendly diet.
Remember us if you are seeking chronic Hepatitis C treatment or if you believe you have HCV. We also have Hepatitis C testing in Edmond to give you an accurate result of whether your body has the virus.
Hepatitis C Treatment Medications: Side Effects & Coping Strategies
Hepatitis C antivirals have a few mild or no side effects. However, you may get side effects such as:
Nausea

Fatigue

Headache

Insomnia (Sleeplessness)
If any of our patients face these kinds of side effects, we always ask them to speak openly with us so that we can help.
The most common mistake that our patients make is–not particularly following the instructions of their medicine. So it's very important for you to:
Take medicine every day

Take medicine exactly as prescribed (focus on timings with food or other medication if necessary)

Do not skip doses

Come to visit us (as recommended)

Get your blood tests done (on time!)

Complete the entire course of medication
We provide counseling services and hand you a list of instructions to follow if you face any treatment-related side effects. If you do have side effects, let us know and we can help come up with a plan to help make them more manageable.
Best Hepatitis C Treatment in Edmond: Outcomes and Follow-ups
Our center for  Hepatitis C treatment in Edmond offers periodic follow-up visits to monitor your liver health long-term and treat any complications that may arise. As a follow-up to treatment, we do the following:
Assess the treatment effectiveness and see your HCV 'cured' status

Check for any signs of liver damage or other health issues

Provide health care guidance to maintain a healthy lifestyle
With our ongoing care and surveillance, we have helped many patients maintain or even improve their liver health in Edmond, OK.
We do our part diligently during any treatment, but will need you to do your part as well by maintaining a healthy lifestyle and keep your regular clinic visits for close follow-up on your liver health and overall well being. 
Ongoing Research & Advancements in HCV Treatment
At EHG, we always stay informed about the ongoing research and advancements in any treatment we do. We stay up to date on the latest available treatments for HCV and the research being done to continue to improve cure rates for HCV.
Since Hepatitis C has many strains/genotypes & sub-genotypes, finding a vaccine is still a dream, but we are rooting for the ongoing study of vaccines for Hepatitis C.
Join the Equality Health Group community for Hepatitis C treatment in Edmond, OK. We also provide other services including testing for HIV, HIV treatment, PrEP for HIV prevention, STD testing and STD treatments. Take the life-changing step towards a healthier future by requesting a consultation today.