Human Immunodeficiency Virus (HIV) is a chronic virus that weakens the human body's immune system. It particularly affects the CD4 cells, which are essential in fighting infections and illnesses. Left untreated, HIV can progress to Acquired Immunodeficiency Syndrome (AIDS). We're happy you're here. At our committed center for HIV testing in Oklahoma City, we put your health and well-being first.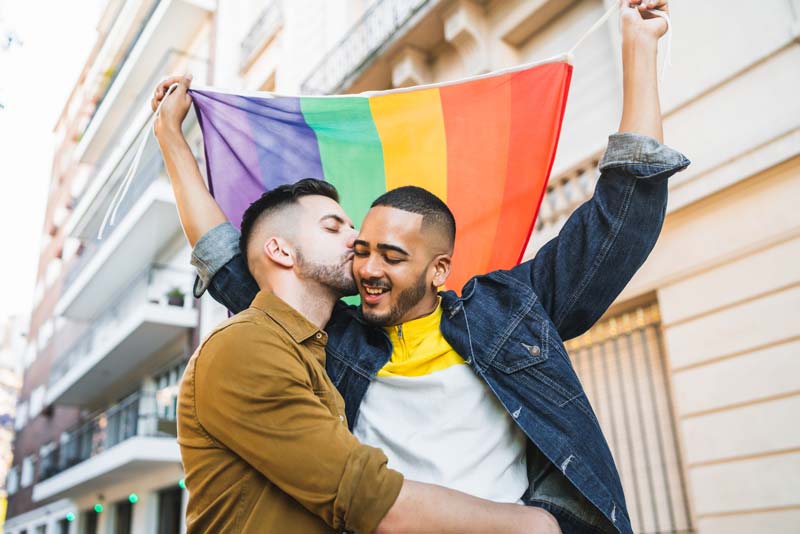 Effective HIV treatment begins with early detection. The importance of regular HIV tests lies in the fact that the tests can detect the virus even before symptoms are apparent. You can also prevent the spread of the virus by getting tested.
We at Equality Health Group (EHG) know how important early HIV testing and treatment are. Our extensive testing services give you peace of mind and the power to take charge of your health.
Types of HIV Testing 
You can make informed decisions about your health by learning more about HIV testing in OKC. The three main types of HIV tests are: Antibodies, Antigen, and NATs. 
All these HIV tests are available at EHG. We help you select the best test for your circumstance by outlining its benefits, drawbacks, accuracy, and testing window times.
HIV Antibody Tests
Antibody tests, also called a serologic test, one of the most popular HIV tests. These tests locate your immune system's antibodies in response to HIV infection.
Advantages:
Antibody tests are typically less expensive than other HIV testing techniques.
Limitations:
There is a seroconversion window, which means the window of time between the time of HIV infection and the emergence of detectable antibodies. If done too soon, these tests can sometimes result in false negative results.
Testing Window:
We get reliable results from antibody tests within three to twelve weeks after exposure. However, if you test negative during the seroconversion window period, we advise you to retest after a few weeks for confirmation of the negative result.
HIV Antigen Testing
These tests identify particular antigens, or proteins, present on the surface of HIV that can develop prior to the HIV antibodies.
Advantages: 
 

Even during the window period when antibodies are not yet present, antigen tests can identify HIV infection earlier than antibody tests.

 

Antigen tests are highly accurate when conducted within the proper window period.
Limitations:
 

Despite the high sensitivity of antigen tests, they occasionally produce erroneous positive results because of cross-reactivity with other substances in the body.

 

To confirm the diagnosis, you must perform an antibody test only when the antigen tests show positive results.
Window Period:
Antigen tests can identify HIV infection as early as 2 to 3 weeks after exposure. Always remember that the window period may vary depending on the test type. You will need a confirmation test if you get a negative result during the window period.
Nucleic Acid Tests or PCR Tests for Detecting HIV
The nucleic acid tests are highly sensitive in the early stages of infection and can detect a small portion of disease caused by the virus in your body. These tests directly detect the virus's genetic material (DNA or RNA).
Advantages:
 

PCR tests are highly accurate, reducing the possibility of false negative or positive results.

 

Nucleic acid tests can offer proof of HIV infection, particularly when antibody or antigen tests produce ambiguous results.
Limitations:
For accurate results, PCR/nucleic acid tests require specialized lab equipment and qualified personnel, limiting their applicability in some circumstances. These tests are usually more costly than other methods of HIV testing.
Window Period:
After exposure, the nucleic acid test (NAT) detects HIV from 10 to 33 days.
If you want more information on HIV testing, arrange an appointment with us today.
Navigating the HIV Testing Process at EHG: From Pre-test to Post-test
We know HIV testing can be a nerve-wracking, yet empowering experience. Here's how EHG provides pre-test counseling to post-test support:
Step 1: Pre-test Guidance
We start with pre-test counseling before performing an HIV test. In this session, our health professionals discuss HIV prevention measures and HIV transmission. We evaluate your risk factors, such as drugs or sexual behavior, and explain the testing procedure, including the various test types and the corresponding window times. Moreover, in this session, we also discuss your personal health data's confidentiality and privacy to guarantee security of your private information.
Step 2: Our Testing Procedures 
We choose the specific HIV test based on the counseling session and your situation. The HIV tests that we do in our center in OKC are Antibody Tests, Antigen Tests, and Nucleic Acid Tests (NAT).
Step 3: Collection of Samples
Our sample-collecting techniques include the following:-
 

Blood:

Simple blood draws from a finger prick or from a vein in your arm are used to obtain blood samples for HIV testing.
Step 4: Laboratory Assessments
After collecting samples, we send them to our lab for evaluation. Depending on the HIV test type chosen, we will carry out the appropriate testing.
 

We analyze the sample using Enzyme Immunoassays (

EIAs

) or quickly do antibody tests to determine whether it contains HIV antibodies.

 

Furthermore, we test the sample for specific HIV proteins, such as the p24 antigen.

 

Polymerase Chain Reaction (PCR) or other nucleic acid amplification methods are used to measure the virus's genetic material (RNA or DNA).
Remember: We return antibody test results in a few minutes to a couple days, whereas confirmatory NAT results can take a week or longer.
Step 5: Test Results and Post-Test Counseling
Your test result will be reported as positive, negative, or indeterminate. If you have questions about the significance of your test results, our medical professionals will be able to answer them for you. Not only that, you will receive counseling and emotional support if the test is positive to assist you in adjusting to the diagnosis and developing a strategy for the future. EHG also provides HIV treatment in Oklahoma City, so you do not have to worry about finding a treatment in the area.
HIV Testing Frequency and Risk Factors
EHG recommends testing HIV routinely for early detection and effective intervention. Based on current guidelines, here's how frequently you should opt for HIV testing–
Category 1: You are sexually active
If you are sexually active, we recommend testing for HIV annually. If you engage in high-risk behaviors or have multiple partners, you might consider more frequent testing (every 3 to 6 months).
Category 2: You inject drugs
If you fall under this section, you should undergo regular HIV testing at least one to two times a year. We recommend doing the test immediately if there has been any needle-sharing incident.
Category 3: You are pregnant
Testing early in the first trimester and retesting in the third if the risk persists is recommended.
Risk Factors for HIV Transmission
 

Unprotected sexual activity:

There's a higher transmission risk if you engage in unprotected sexual activity with vaginal, anal, or oral contact. You should use condoms and safer sex techniques for prevention.

 

Sharing needles or other injection drug equipment:

There is a higher chance of HIV transmission if you share syringes, needles, or other drug paraphernalia. Use clean needles and participate in harm reduction initiatives to reduce this risk.

 

Only certain body fluids can transmit HIV:

blood, semen, vaginal fluids, rectal fluids, and breast milk.
Contact us for immediate assistance with HIV testing frequency and risk factors.
Interpreting HIV Test Results: Understanding Your Status
Here's how we will interpret your results from tests.
Non-Reactive (Negative): 
 

Absence of antigens or antibodies to HIV.

 

Typically indicates being HIV-negative.

 

If the exposure was recent, we will perform another test.
Reactive (Positive):
 

HIV antibodies or antigens are reactive or positive.

 

Confirmatory testing is necessary for the diagnosis.

 

Get counseling and medical care right away.
Confirmatory Testing: 
 

We use an HIV viral load test to confirm the diagnosis.
Treatment & Follow up-care: 
 

We will provide the necessary medical treatment and assistance if we find any positive result.

 

Based on your test findings, we provide appropriate follow-up care and support.
Confidentiality and Privacy: Your Rights and Protections
Due to the stigma that our patients face, we take your privacy and confidentiality seriously. EHG protects your legal rights regarding the confidentiality and privacy of your HIV testing in Oklahoma City. We also give you 100% authority to control access to your HIV test results.
Contact Equality Health Group for HIV Testing in Oklahoma City, OK
EHG provides private counseling services, emotional support, healthcare provider recommendations, and nearby online resources available for HIV testing in Oklahoma City.
Getting a positive result after an HIV test can disrupt your life. With so much stigma around it, a positive test can feel like a death sentence. But it doesn't have to be that way. You can manage the virus with proper treatment, even though there is no cure for HIV. At Equality Health Group, we are proud to provide easily accessible HIV treatment in Oklahoma City. We are here with you to safeguard your health with the best options available.
At EHG, we also provide services for other diseases in Oklahoma City such as Hepatitis C testing, Hepatitis C treatment, STD testing, STD treatment, as well as PrEP for HIV prevention. For additional information about HIV testing, you can directly call us at 405-761-2762.