Learning you have a STD can be difficult to deal with. From ruminating about who you got it from to fearing the social stigma, it is normal to feel concerned. Timely and effective STD treatment is the only way to prevent health complications and reduce further transmission. While many STDs aren't curable, some of them are if you detect them early. At EHG, we are committed to fostering your sexual health and well-being by providing comprehensive STD treatment in Edmond, OK. With our extensive services, we empower you to conquer STDs and have a healthy sex life.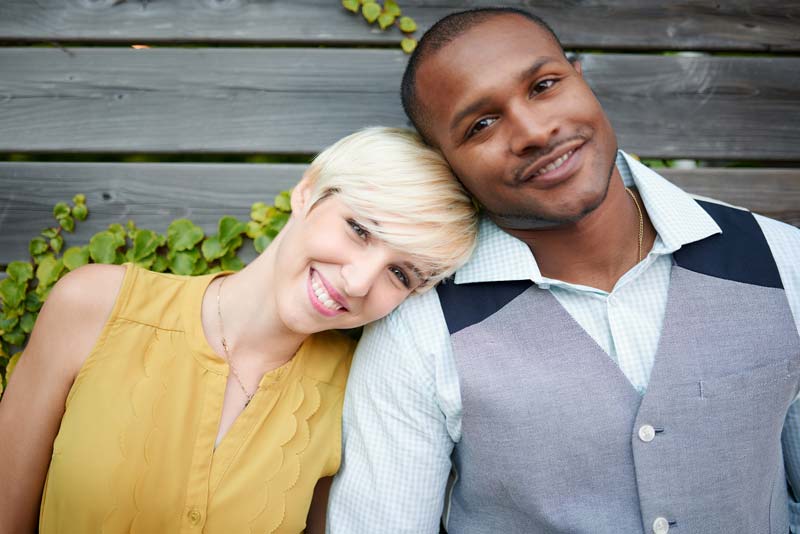 Personalized STD Treatment Plans in Edmond, OK
We at EHG understand that everyone's situation is unique. That's why we prioritize providing individualized treatment plans tailored to specific STDs. We also consider your present health status and any underlying issues. We also amplify the effectiveness of our STD treatment plans by considering the following risk factors:
Engaging in unprotected anal, oral, or vaginal sex.

Having multiple sexual partners.

Having anonymous sexual partners.

Having sexual intercourse under substance influence like drugs and alcohol.

Having a history of STDs.
Concept of Antimicrobial Medications for Bacterial STDs
The treatment options for various STDs depend on the type of STD. Commonly, bacterial STDs require antibacterial medications for treatment. These can vary based on which STD you are diagnosed with.
At EHG, we strongly recommend you complete the course of antibiotics to prevent any complications during treatment. One of these complications is not curing the infection. Only by taking the medications according to the prescription can you fully treat your infection. Otherwise, you may be at risk of:
Spreading the infection to other areas of your body or other people.

Long-term health complications like organ damage.

Developing serious diseases like Pelvic Inflammatory Disease (PID).

Damaging your reproductive systems
Concept of Antiviral Medications for Viral STDs
While medications can help manage and reduce the transmission of certain viral STDs, most have no cure. Some viral STDs like HPV can eventually clear on their own. Herpes and HIV, however, have no cure. There are medications that can be used to help manage these viruses. 
Follow-up Care and STD Testing in Edmond, OK
Getting treatment for your STD treatment is crucial. However, follow-up visits and laboratory testing after the treatment are equally important. Depending on the STD, follow-up timelines can vary.
Chlamydia and Gonorrhea: 3 months after treatment
Syphilis: every 3-6 months after treatment to monitor for re-infection.
HIV: this will vary based on various factors and lab results.
We at EHG recommend you comply with your scheduled follow-up so that we can monitor your progress, make required adjustments in your treatment plan, and ensure your treatment success.
STD Counseling and Prevention Strategies
At EHG, we highly prioritize prevention counseling as part of our STD treatment. We include counseling as part of our comprehensive healthcare plan to:
Educate you about safer sexual practices.

Evaluate your STD risk factors and work on behavior modification.

Encourage you to inform your sexual partners about your STD status.

Encourage regular STD testing.

Provide emotional support throughout treatment.
To reduce and prevent your chances of STD transmission, we suggest adopting the following strategies:
Use condoms or barriers correctly every time you have sex.

Perform regular STD testing.

Take preventative vaccinations for STDs like HPV.

Communicate openly about your sexual history with your sexual partners.

Avoid activities like sharing needles.

Reduce your number of sexual partners.
Remember, these strategies don't remove the risk of STDs completely, the only way to do that is through abstinence. To maintain your sexual health, adopting a healthy lifestyle and seeking medical help is important.
Importance of Multidisciplinary Care and Referrals in STD Treatment
At EHG, we believe in the power of multidisciplinary care regarding our STD treatment. Our healthcare professionals collaborate to provide you with the best STD treatment in Edmond, OK. If there is a service we don't provide, we can point you in the right direction. Through this collaboration, our professionals bring their unique expertise to ensure you get a comprehensive assessment and diagnosis of STDs.
Similarly, if you suffer from co-occurring conditions such as Hepatitis or HIV, we also provide treatment and care for these infections. Our center also provides testing for HIV in Edmond, OK. From specialized clinics to counseling services to support groups, we have everything available to cater to your unique sexual health needs.
Ready to take the next step in your sexual health improvement? With EHG's specialized STD treatment in Edmond, OK, we strive to create a healthier and happier Edmond. We also provide HIV treatment, HIV testing, PrEP for HIV prevention, STD Testing, Hepatitis C Testing and Hepatitis C Treatment. Start your STD treatment with us today and improve your sexual health!