The importance of proper treatment is indisputable. It is crucial to start getting treatment soon after testing positive for HIV. At Equality Health Group (EHG), we provide HIV treatment in Oklahoma City, OK that involves antiretroviral therapy (ART). With ART, HIV can be managed, all while improving quality of life. ART involves taking medication daily to help suppress the virus.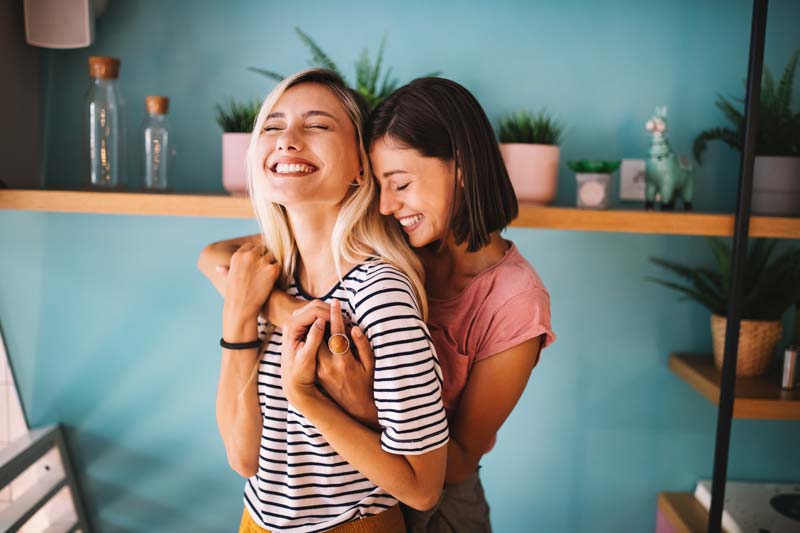 Basics of HIV Treatment
Antiretroviral Therapy (ART) is the proven standard treatment for HIV. At EHG, we use this therapy to combine various drugs to reduce the HIV count in the body to very low or "undetectable" levels. 
There are several goals during HIV treatment, they are:
 

Viral suppression:

With viral suppression, we aim to reduce the HIV counts in the body and help strengthen your immune system and prevent HIV transmission.

 

Immune system preservation:

HIV weakens the immune system by attacking the CD4 cells. Treatment can help to strengthen your immune system and restore the CD4 cell count in your body.

 

Enhance your quality of life:

Proper HIV treatment can enhance your overall well-being.

 

Reduce morbidity and mortality:

Proper treatment helps reduce the complications that HIV can bring. With ART, we enable you to cope with the virus and help you live a normal life span.

 

Prevent transmission:

Staying on treatment helps your viral load to remain suppressed, which prevents transmission of HIV to your sex partners. We call this Undetectable = Untransmittable or U=U.
Initiating HIV Treatment in Oklahoma City
Generally, we recommend starting ART soon after testing positive for HIV, regardless of the CD4 cell count. However, urgency is greater for someone with an already low cell count. If your cell count is down, you have a high risk of contracting other infections. The earlier you start the treatment, the sooner we can help you regain immune function.
You're not alone if you feel reluctant about starting treatment. It is completely normal to have concerns because HIV treatment is a life-long commitment. If you've tested positive for HIV or you're unsure of your HIV status, contact EHG, your local clinic for HIV treatment and testing in Oklahoma City.
Antiretroviral Medications
At EHG, we combine antiretroviral drugs of different classes in our ART treatment. There are two types of HIV treatment:
 

Pills:

HIV treatment in pill form is recommended for people who are just starting treatment. There are single drug and combination drugs available that can allow you to take as few as one pill per day.

 

Injectables:

This type of treatment is recommended for people who have an undetectable viral load for 3-6 months.
Monitoring HIV Treatment Progress
Equality Health Group in Oklahoma City believes in monitoring your HIV treatment progress regularly. We monitor your treatment progress with blood work, including:
 

CD4 cell counts:

The cell count helps to understand changes in your immune system.

 

Viral load testing:

This test helps to monitor the HIV count in your body and understand how your body responds to the treatment.
Typically, we recommend monitoring your treatment progress every 3-6 months. We monitor your treatment progress to address changes in the viral load, adjust your medication, and prevent further complications.
Adherence to HIV Treatment
Adherence plays a critical role in the effectiveness of your treatment because it prevents the virus from duplicating itself and reduces the risk of medication resistance and treatment failure.
If you're having trouble maintaining adherence, here are some tips and strategies from our leading experts from EHG:
 

Create a daily routine of taking your medications simultaneously each day.

 

Use reminders on your phone to remember to take your medications.

 

Plan if your schedule is going to change or you're traveling.

 

Make sure you carry an extra dose of medicine when traveling.

 

Consult us right away if any difficulty arises.
Managing Side Effects of HIV Treatment
Beginning your HIV treatment in OKC might be challenging. While the medications strengthen your immune system and reduce the chances of transmission, they can sometimes cause side effects. The common ones are:
 

Nausea or vomiting

 

Diarrhea

 

Headache

 

Liver and kidney damage

 

Weak bones

 

Irregular cholesterol levels

 

Spike in blood sugar

 

Sleep problems

 

Mental health issues

 

Lipodystrophy
Inform your provider about your side effects as soon as possible. Being open about your side effects to your provider helps them better understand what you are going through and adjust your treatment plan accordingly.
With the help of our medical professionals at EHG, we only serve you with the best HIV treatment plans in Oklahoma for your health improvement.
Tailoring HIV Treatments in OKC for Specific Populations
At EHG, we ensure the effectiveness of our treatment plans by tailoring them according to specific populations.
 

Pregnant individuals:

Pregnant women can safely consume HIV medicines. It helps to prevent perinatal HIV transmission. However, we can make special medication adjustments if there is a side effect risk for the woman or her baby.

 

Older adults:

For older adults, the treatment plan depends on their individual needs and situation since various factors affect their HIV treatment.

 

Individuals with comorbidities:

HIV patients have common comorbidities like cardiovascular diseases, diabetes, cancers, hepatitis B, and hepatitis C. By customizing treatments, we ensure that their HIV medication is safe to consume along with their other therapies.
Treatment as Prevention
HIV treatment is more effective than ever today. Treatments and medications can reduce HIV's levels in your body to an undetectable level, but they unfortunately cannot cure it. We call this "Undetectable = Untransmittable", or U=U. U=U is a scientifically proven concept that denotes that if you maintain viral suppression, you cannot sexually transmit HIV to others. Viral suppression is when people diagnosed with HIV have less than 200 copies of HIV per milliliter of blood. Staying on your treatment is necessary to maintain viral suppression, and can help motivate you to take your medicine to treat and help prevent the spread of HIV.
For ultimate safety and prevention, it is crucial to practice safe sex using condoms or barrier devices. You should talk with your partner and test for STDs and HIV before sexual interaction. It's the best way to be certain about whether or not either of you needs treatment.
So, contact Equality Health Group in OKC for easy HIV testing and treatment.
Future Directions: Advancements in HIV Treatment
Today, HIV treatment has progressed significantly. By adhering to medications, you can manage HIV and live a normal life span.
Researchers are exploring new drug classes for the betterment of ART. Recently the FDA approved new drugs like Cabenuva and Lenacapavir with proven results for patients.
 

Long-acting treatments:

Long-acting treatment medications offer convenience over frequently taking other drugs. Patients take these medications as a form of injection, which can eliminate the burden of taking a pill every day.

 

Gene editing:

Gene editing is another impactful approach in HIV treatment. Researchers are experimenting with CRISPR to disable the HIV merging in the human DNA.

 

Promising clinical trials:

Researchers ensure HIV medications are safe to consume by first screening them in clinical trials. These trials expand over four phases, where they monitor the drugs and evaluate their safety.
As research for HIV treatment continues to evolve, it is important to keep up with new advancements. From lacking proper treatment in the past to exploring methods to treat the virus, you never know what's in store for the future.
Get Confidential HIV Treatment in Oklahoma City, OK
Are you ready to embark on your treatment journey? Let EHG empower you in your battle against HIV and help you unleash the power of an excellent treatment regimen. Get the best HIV treatment in Oklahoma City and challenge HIV's grasp over you. We also provide PrEP for HIV prevention, Hepatitis C testing, Hepatitis C treatment, and STD treatment. From HIV testing to ART to monitoring treatment, we've got your back. Contact us today!