Sexually Transmitted Diseases are infections that spread among people through sexual intercourse or sexual contact. With new cases emerging daily, STDs have significantly impacted sexually active people's health. Today, more than 20% of the people in the US have an STD. This stat also includes Edmond. Without proper treatment, STDs can lead to several health issues. That's why Equality Health Group offers effective STD testing in Edmond, OK to foster sexual empowerment among its residents.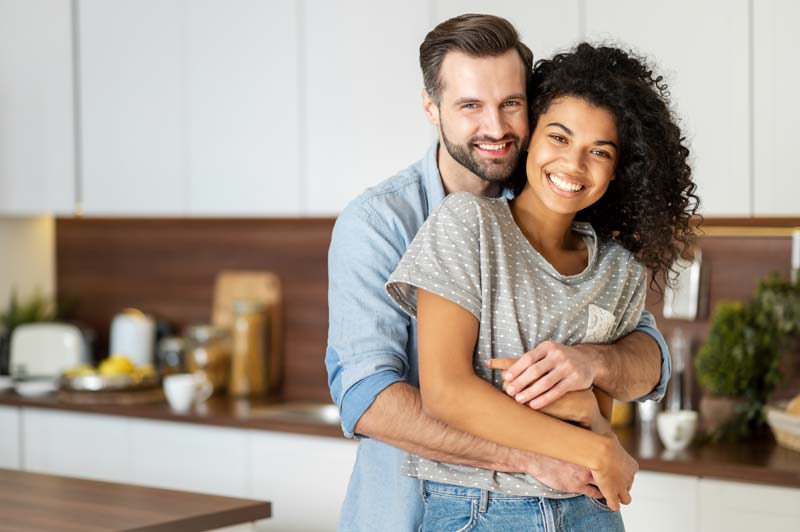 The Significance of STD Testing and Prohibiting Transmission
At EHG, we understand the significance of treating STDs through comprehensive testing and prevention. STDs commonly transfer through bacteria, parasites, viruses, and fungi during sexual intercourse. They transmit primarily through vaginal, anal, or oral sex. Did you know that STD transmission is also possible through close skin contact? You can also transmit some STIs to another person while being asymptomatic.
Some common STDs that we treat at EHG:
Chlamydia

Gonorrhea

Trichomonas

Syphilis

HIV

Hepatitis

Herpes
Are you worried about having an STD? We encourage you to get tested immediately! With EHG's highly accessible STD testing in Edmond, OK, checking your status for potential infection is now easy. We understand that you might hesitate to test for STDs due to fear of stigma and discrimination. However, our highly professional experts are here to ensure the entire process is smooth while respecting your privacy.
Advantages of STD Testing
We see a lot of individuals delaying STD testing. Common reasons for delays include fear and anxiety, lack of time, inaccessible testing, and stigma around STDs. You may be very apprehensive about taking the next step, but we at EHG are here to help you while ensuring you're comfortable. Here's why we highly encourage STD testing:
Regular STD testing can help us detect STDs early and start timely treatment.

You can be less prone to serious health complications like infertility and HIV transmission.

You can protect you and your sexual partner's health.
EHG provides various STD testing methods to enhance your and your partner's sexual health. We've got your back if you're worried about not having insurance. We have an in-house program that can help cover the cost for eligible people. Our goal is to make STD testing accessible to everyone.
Methods for STD Testing in Edmond, OK
At EHG, we offer various STD testing methods to check your infection status. Our professionals create a comfortable and supportive environment while conducting the tests and following clinical practice guidelines.
Blood tests: Blood samples help us detect the presence of antibodies and antigens against infections such as HIV, Syphilis, and Hepatitis.
Urine tests: With urine samples, we can identify Chlamydia and Gonorrhea. These tests are minimally invasive and highly convenient.
Swab tests: We collect oral, genital and anal swabs to detect infections like herpes, chlamydia, gonorrhea.
Physical examinations: We can also examine the genital area for sores, warts, and discharge if necessary.
Some different kinds of STD tests we use to detect specific infections in your body:
Nucleic Acid Amplification Tests (NAATs): This test allows us to detect the DNA or RNA of different infections. NAATs are highly reliable due to their accurate results. 
Antibody tests: With this test, we check for antibodies your body generates against STDs. They help catch STDs like HIV and hepatitis. However, better options to identify recent infections may exist than an antibody test. The body takes time and doesn't immediately produce antibodies right after exposure to the disease.
With the availability of multiple tests, including HIV testing in Edmond, we at EHG realize the importance of choosing the right STD tests for an accurate diagnosis. Determining tests based on individual risk factors and symptoms allows us to:
Get precise results and minimize the likelihood of false negatives.

Recommend a personalized treatment plan resulting in better outcomes.

Detect certain STDs early based on their testing window.

Efficiently utilize our resources to avoid unnecessary testing.
STD Testing Process and Planning 
Before the STD testing, there are specific instructions that you must follow to yield accurate results. Please abide by the following guidelines before your appointment:
Avoid urination 1 hour before the test to not clear the infected DNA.

Adequately hydrate before your urine and blood tests.

There are no fasting requirements before your blood or urine tests.
Drawing Conclusions from STD Test Findings
Along with effective STD testing, we also ensure that we interpret your test results properly and avoid any form of miscommunication. Here's how we interpret your results:
Positive: This means that you have an STD infection. After detecting a positive STD status, we ensure you get a follow-up with us and access appropriate treatment options.
Negative: This means no evidence of an STD in your body. However, always practice safe sex and adopt a healthy lifestyle to avoid future infections.
Inconclusive: An inconclusive finding means your STD status is neither positive nor negative. You'll require additional tests to verify whether you have an infection or not.
We conduct further confirmation tests in certain situations to ensure an accurate diagnosis.
Strengthening Sexual Health with Preventative Approaches
When strengthening your sexual well-being, using condoms and barriers correctly and consistently is key! Always use condoms for maximum protection and transmission prevention.
There are also vaccinations you can get as preventative measures for STDs like HPV and Hepatitis B. If you have a high chance of getting HIV, we also have Pre-Exposure Prophylaxis (PrEP) in Edmond. From guiding you on the appropriate dose to observing your health, our medical experts are here to guide you accordingly.
Remember, prioritizing your sexual health means showing care and respect towards your health. If you're showing STD symptoms or are unsure about an infection, schedule an appointment with EHG and get an STD testing in Edmond immediately!  We also provide HIV treatment, STD treatments, Hepatitis C Testing and Hepatitis C Treatment along with PrEP for HIV prevention. With STD testing easily available in Edmond, OK, you are one step closer to achieving peak sexual health. Be proactive and enhance your overall well-being!