Oklahoma was recently identified as one of the top seven states in the US with the highest number of rural HIV infections. That's why we, Equality Health Group, are your one-stop solution to help you prevent HIV infection, if you are at risk.
Our Pre-Exposure Prophylaxis program protects you from getting HIV even if you come into contact with HIV. Take control of your life and prevent HIV transmission with our PrEP service program in Oklahoma City!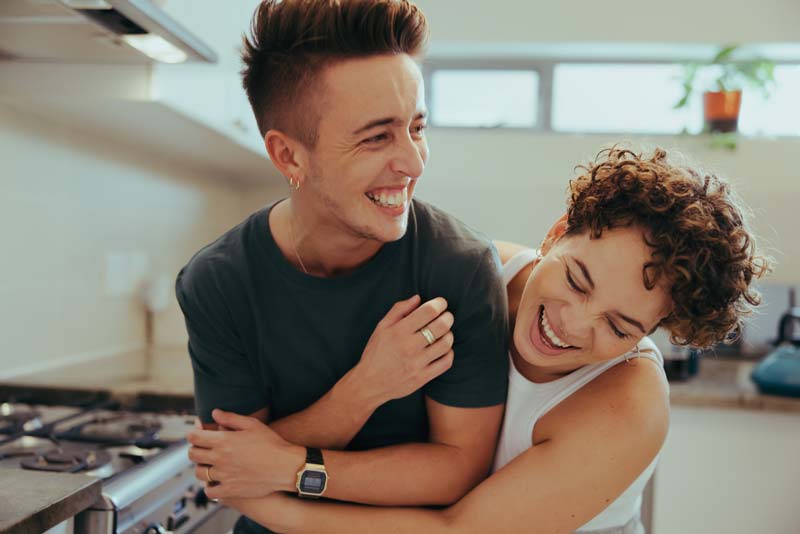 Understanding PrEP in HIV Prevention
You might be wondering how Pre-exposure Prophylaxis (PrEP) works? PrEP is a daily medicine/pill that works by preventing HIV from entering and using the immune system to spread throughout your body. PrEP helps to lower the risk of getting HIV from sex by 99%, and can reduce the risk of getting HIV infection from injection drug use by 74%. Equality Health Group specializes in providing PrEP medication in OKC to prevent HIV from spreading in our city.
There are 3 options for medications for PrEP:
 

Truvada:

PrEP pills for gay & bisexual, cis men, trans-women, trans-men, heterosexuals, cis women, people who inject drugs

 

Descovy:

PrEP pills for gay & bisexual cis men, trans-women

 

Apretude:

This is injectable PrEP for gay & bisexual, cis men, trans-women, trans-men, heterosexuals, cis women
We use these medications because they are >99% effective and contain antiviral drug components that work together to prevent HIV from establishing an infection in the body. PrEP matters because it gives you that confidence of protection against HIV transmission, it empowers you to make important, informed decisions about your sexual health, and it is effective (if you use it!).
EHG only wants what's best for you regarding your sexual health. Our healthcare professionals are here to guide you with PrEP for HIV prevention. You do have to be HIV negative and schedule regular appointments for HIV testing to continue PrEP.
PrEP Eligibility and Assessment
 

HIV Testing:

Confirming your HIV status is important to start a PrEP medication. You must be HIV negative to take PrEP.

 

STI Screening:

We can test you for other STIs while in office, in addition to HIV testing.

 

Kidney Function Tests:

We must assess your kidney function prior to starting some PrEP medications.

 

Hepatitis B:

We also must screen you for current or previous hepatitis B infections prior to starting some PrEP medications.
Remember: PrEP is for EVERYONE and anyone who is interested in PrEP for HIV prevention should have access to PrEP. Let us help!
Special HIV Prevention Plan For Unique Populations in Oklahoma City
At EHG, our medical professionals have many years of experience working with diverse populations and mitigating extreme challenges that HIV poses. For our HIV PrEP treatment program in Oklahoma City, we customize our prevention plan to special populations such as pregnant individuals or adolescents by adhering to all safety standards. We stand by our individualized patient-focused care, prevention, and treatment in OKC.
PrEP Initiation and Prescription: Consultation to Prevention
EHG believes in embracing the power of prevention with PrEP initiation and prescription. Here's how we proceed when you visit us in Oklahoma.
Step 1: Schedule a Consultation with us in OKC
Before anything, you should reach out to our healthcare providers through a call or website and book a private consultation. We understand the stigma of HIV, so we work hard to protect your privacy at all costs.
Step 2: Medical Evaluation
After you are here, we thoroughly evaluate your medical history, current medications, and lifestyle factors to determine if PrEP is safe and right for you.
Step 3: PrEP Prescription & Discussing Side Effects
You will receive a prescription once our healthcare provider determines that pre-exposure prophylaxis medication is right for you. Common side effects include headache and stomach upset. You don't have to worry; we will develop a proactive plan to minimize the effects, and many times these side effects go away with time.
Step 4: Never-Ending Support
At EHG, we dedicatedly provide ongoing support and guidance to our patients on the road to using PrEP for HIV prevention.
PrEP Monitoring and Follow-up: Ensuring Your Continued Well-Being
Your health is our priority. That's why we provide regular monitoring of PrEP medication for our patients. We run frequent HIV tests for early detection, STI screening for maintaining overall sexual health, and kidney function tests to observe PrEP medication's impact on your kidneys. All our approaches are proactive and resilient toward HIV prevention.
Schedule Regular Follow-up with Our Healthcare Providers in Oklahoma City
Here at Equality Health Group, we maintain a supportive environment by scheduling regular follow-up visits for:
 

PrEP Evaluation:

To assess your progress, side effects, and to make sure you remain HIV negative.

 

Ongoing support:

We also take responsibility for providing guidance and encouragement to help you stay committed to your PrEP journey.
You have a choice to make–Get ready to embrace a new level of protection for a safer, sex life. Choose Equality Health Group as your healthcare partner for PrEP for HIV prevention in OKC. We also provide Hepatitis C testing, Hepatitis C treatment, STD testing and STD treatment in Oklahoma City. We are always here, no matter what!