Are you looking to get yourself tested for HIV in Edmond?
With more than 38 million people worldwide today, HIV has become an international health challenge. This complex virus targets your immune cells and can reduce your ability to fight against other infections and illnesses. HIV can worsen your situation by progressing to AIDS if you do not receive proper and adequate medical care. To prevent further health complications and reduce transmission, an early start to your HIV treatment is crucial. Equality Health Group brings you convenient HIV testing in Edmond to ensure easy early detection of the virus and avoid further transmission.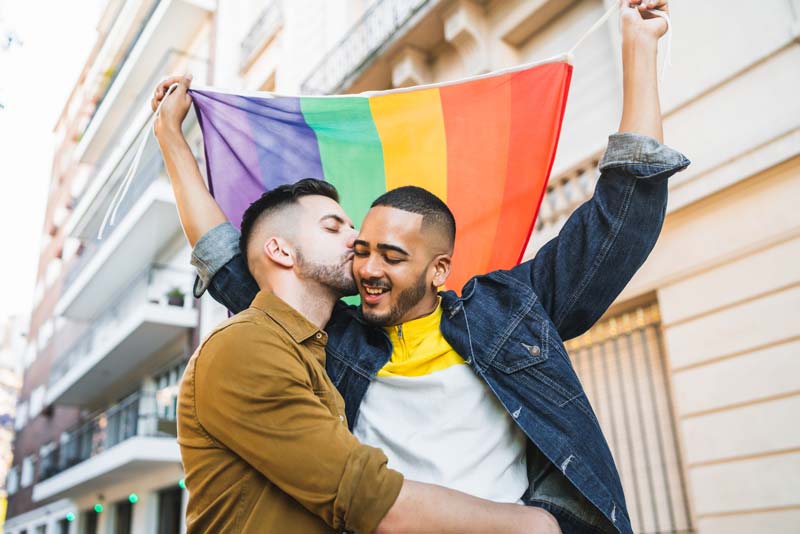 Methods of HIV Testing at Equality Health Group
HIV tests are the only test that confirms if you have the virus. At EHG, we run different HIV tests to properly detect the virus in your body. When testing, we always ensure to follow safety and confidentiality procedures.
Our HIV testing methods include the following:
Antibody Tests: This test detects antibodies in your oral fluid or blood. At EHG, these tests are easily available and generate results quickly. However, there is a testing window from 3-12 weeks after exposure to the virus. If done too soon, the antibody might not show up on a test yet.

Antigen Tests: These tests detect HIV antibodies and antigens in the blood. They have a shorter testing window from 2-6 weeks after virus exposure. However, they too may generate false-negative results during the initial infection stage.

Nucleic acid Tests (NATs): We run this test to detect HIV count in the blood. They are highly accurate, and we can directly check if your blood has HIV RNA or DNA. The testing window is only 1-2 weeks after exposure. However, they are more expensive and time-consuming than other tests.
Before testing, we at EHG evaluate your symptoms and personal history before recommending a suitable option. If you're uninsured, we have supportive provisions for you. Whatever your situation, we strive to make HIV testing accessible in Edmond, OK.
The HIV Testing Journey: From Before to After Test
At EHG, we provide comprehensive care and support during your testing process.
Before-test: Before conducting tests, we assess your risk factor for HIV by inquiring about exposure incidents. We also address your concerns and answer your questions about the entire process. We ensure you are comfortable with the available testing options and the process.

Testing: By considering factors like testing window, accuracy, and also respecting your preference, we then choose the best HIV test for you. We use various sample collection methods like blood from a finger prick or from a vein in your arm. After sample collection, we analyze them in our laboratory and wait for accurate results according to the testing window. The results can take a few minutes or days, depending on your chosen test.

After-test: After they arrive, we disclose the test results respecting your privacy and your emotional well-being. Whatever your test outcome, we provide non-judgemental support and counseling, strategies for risk reduction, and future prevention. At EHG, we provide comprehensive

HIV treatment in Edmond

if you do test positive.
HIV Testing Frequency and Risk of Exposure
Testing regularly for HIV is imperative to protect yourself and others from transmission. As part of our medical care, we at EHG recommend everyone aged 13 to 64 test for HIV at least once.
It is crucial to opt for more frequent testing if you're someone who:
Engages in unprotected sex

Has multiple sex partners

Uses or shares injection drugs

Has a sexual partner with HIV

Is unsure about your new sexual partner's HIV status

Has had a potential HIV exposure like a condom break

Exhibit HIV-related symptoms: Flu, Sore throat, Rash, etc.
Consulting us is always a good idea for a personalized recommendation because every circumstance is unique. Considering your needs and risk factors, EHG professionals provide customized guidance for HIV testing in Edmond.
Confidentiality and Privacy Concerns About Your HIV Status
EHG understands the severity of the stigma around HIV. We highly prioritize maintaining confidentiality and privacy throughout your testing process to:
Protect you from judgment and stigma

Create a safe environment for HIV testing

Safeguard your personal information

Encourage open communication with us

Provide emotional support
Many security laws help protect your HIV status and medical information. And we abide by each of these statements:
Legally, no one can share your HIV status without your consent unless the law requires you to.

Discriminatory practices against you for your HIV status 

As healthcare providers, we implement strong data encryption and security measures regarding your personal information.
Outcomes of Your HIV Testing in Edmond, OK
While testing is important, properly interpreting your HIV test results is equally important. Here's a breakdown of our interpretation of test results at EHG:
Positive: Indicates that you have an HIV infection. With a positive result, we provide you with further follow-ups and consideration of suitable treatment options.

Negative: Indicates that you do not have an HIV infection. However, a negative result is not a substitute for engaging in safe sex or adopting preventative measures.

Indeterminate: Indicates that you need additional tests to confirm an HIV infection properly.
For HIV, we conduct an additional confirmatory test after a positive outcome. We will typically repeat the antibody or antigen test as well as send a sample for HIV viral load.
Based on your test results, we facilitate you with follow-up care and appropriate support. To guide you in your next step, our EHG experts can help you effectively navigate your HIV treatment journey.
Contact Equality Health Group for HIV Testing in Edmond, OK
At EHG, we understand how emotionally distressing it can be when undergoing HIV testing. We provide non-judgmental, and accommodating counseling services for emotional support and relieve your testing-related anxieties. To ensure we make you feel safe and supported, respecting and maintaining your privacy is our utmost priority.
We also have provisions for referrals to highly knowledgeable specialists in this area. If you're curious about our services, email us at [email protected] or contact us at (405) 761-2762.
If you're unsure about getting HIV testing in Edmond, contact EHG. Not only will you know your status in a fully confidential setting, you will also be protecting others from transmission. You can also remember us for  Hepatitis C testing, Hepatitis C treatment, STD testing, STD treatment, as well as PrEP for HIV prevention. Remember, you have the power to release HIV's grip over you. Schedule an appointment with us and get tested today!