At Equality Health Group (EHG), we proudly provide PrEP as an essential part of our all-inclusive healthcare services. Pre-exposure Prophylaxis (PrEP) is a successful HIV prevention method. Our knowledgeable team offers individualized care and support to ensure that people highly susceptible to HIV can access this life-saving intervention. We recognize the value of equitable and inclusive healthcare. For those looking for PrEP HIV Prevention in Edmond, visit our center where our competent staff create a secure and private environment for you.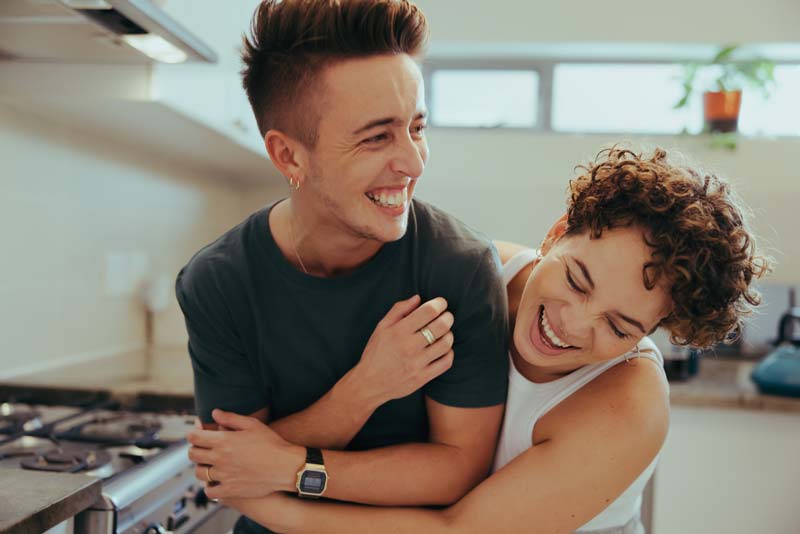 Understanding the Basics of PrEP in HIV Prevention
To prevent HIV, we can use Pre-Exposure Prophylaxis (PrEP), which involves taking medication to lower the risk of HIV transmission. Our PrEP technique is very effective for patients with a high risk of contracting HIV, such as those who share needles or engage in condomless sex.
The main drugs that we use for PrEP are–
Truvada: Tenofovir disoproxil fumarate (TDF) and emtricitabine are the two medications that make Truvada. It is for men and women at risk of HIV transmission through sex or injection drug use.

Descovy: Tenofovir alafenamide (TAF) and emtricitabine are the ingredients in Descovy. It is for individuals high at risk through sex. We do not provide Descovy for females at birth or at risk of HIV through vaginal sex.

Apretude: Apretude contains cabotegravir and is a long-acting injectable approved for use as PrEP. If you are at risk of HIV transmission through sex and weigh at least 77 pounds (35 kg). If you don't have any allergies to the medicines in the shot, you can take it.
If you take Truvada and Descovy regularly, it prevents the virus from replicating, which greatly lowers the risk of contracting HIV.
At Equality Health Group (EHG), we allow patients to care for their sexual health and make wise decisions regarding their well-being. PrEP is especially helpful for you if you have trouble using condoms or have HIV-positive partners. It eases anxiety and boosts security, assisting in reducing new HIV infections.
Assessment and Eligibility Criteria for PrEP in Edmond, OK
At Equality Health Group (EHG), our skilled healthcare professionals will conduct thorough assessments, provide you with individualized information, and offer guidance. The following are the individuals that are at high risk of HIV and are eligible for PrEP:
Multiple Sexual Partners: If you engage in sexual activity with HIV-positive partners, multiple sexual partners, or have a history of inconsistent condom use
Individuals who are expecting: Pregnant women at high risk of contracting HIV can use PrEP safely. 

Injection drug users who may share needles or equipment or their sex partners.

If you have a history of other STIs.

Anyone who is interested in preventing HIV.
If you are on PrEP, you will need an HIV test prior to starting and regularly be tested for HIV. Be at ease with EHG. We ensure proper PrEP usage, confidentiality, and support services catering to your needs.
Before we proceed with PrEP, a thorough evaluation is essential. It includes the following:
HIV testing

: Before beginning PrEP, you must get tested for HIV to ensure you are HIV-negative. It's critical to rule out the possibility of an active HIV infection.
Screening for STIs: We advise conducting a

test for STIs

like gonorrhea, chlamydia, and syphilis before starting with PrEP. These infections can raise the risk of HIV transmission if left untreated.
Kidney function tests: We highly recommend kidney function tests because they are responsible for processing the medication PrEP. 

Hepatitis B screening: There are considerations to take into account for people with active Hep B infections.
We know that special populations need special attention and guidance from our healthcare professionals. Schedule an appointment with Equality Health Group today for detailed PrEP eligibility and more information. No need to worry; our medical professionals will stay with you throughout the whole process of PrEP.
PrEP Initiation and Prescription: Guidance from our Professionals
After consultation with our patients, we start Pre-Exposure Prophylaxis, or PrEP, by doing a thorough assessment and lab work.
We undergo the following steps for PrEP:
Step 1: Consultation with our Medical Professionals
The first step is to make an appointment with our medical professional, who is familiar with PrEP. We are committed to lowering the risk of HIV transmission and empowering people to take charge of their sexual health.
Step 2: Comprehensive Medical Assessment
Our healthcare professional will perform a comprehensive medical assessment during the consultation. This evaluation will discuss sexual behavior, drug use, and determining the person's risk of HIV infection. In this session, you can inquire about current medications, medical history, possible contraindications, etc.
Step 3: Discussion of Possible Side Effects
Before starting PrEP, we will inform you about the possible PrEP side effects, such as diarrhea, headaches, fatigue, and nausea. If injectable PrEP is right for you, those side effects typically involve injection site reactions like pain, itching, redness.
Step 4: Prescription and Follow-up
If you are eligible for PrEP and agree to proceed with starting PrEP, our providers will prescribe whichever medication is best for you and your situation. We will also schedule follow-up appointments for monitoring and give instructions on how to take the medication.
PrEP Monitoring and Follow-up in Edmond, OK
Stay with us on your PrEP Journey
At Equality Health Group (EHG), regular follow-ups are necessary to remain on PrEP for HIV prevention.
To monitor our patients–
We do repeat testing to confirm that our patients continue to be HIV-negative. This test helps detect potential breakthrough infections when necessary and allows us to act immediately.

There's a chance that patients taking PrEP may continue to engage in risky sexual behavior. That's why we do frequent sexually transmitted infection (STI) screening.

We emphasize the importance of following the prescribed medication schedule for maximum effectiveness.

We provide ongoing support and frequent follow-ups to prioritize your mental and physical health.
At Equality Health Group (EHG), we ensure that you start PrEP safely and appropriately. We thoroughly evaluate any underlying medical conditions or potential contraindications to make an informed decision and address any of your concerns. With the help of our routine follow-ups, we can monitor the patient's response to the medication, assess any side effects, and offer ongoing support and guidance.
Join us in building an HIV-free future. To learn more about our PrEP services and how we can help you lead a healthier sex life, Contact Equality Health Group (EHG) immediately. We also provide HIV treatment in Edmond, STD treatments, Hepatitis C Testing and Hepatitis C Treatment. When we work together to prevent HIV transmission, we can achieve more!