The importance of Hepatitis C treatment in managing the virus and improving liver health is undeniable. Getting a positive diagnosis can be hard to accept and bring about a whirlwind of emotions. However, with revolutionary treatment options like antiviral medications, you can stop the virus from replicating in your body.
At EHG, we strive to improve the liver health of Oklahoma residents by providing effective and personalized Hepatitis C treatments in Oklahoma City. We're here to help you understand Hepatitis C better and inform you of strategies to safeguard and improve your health.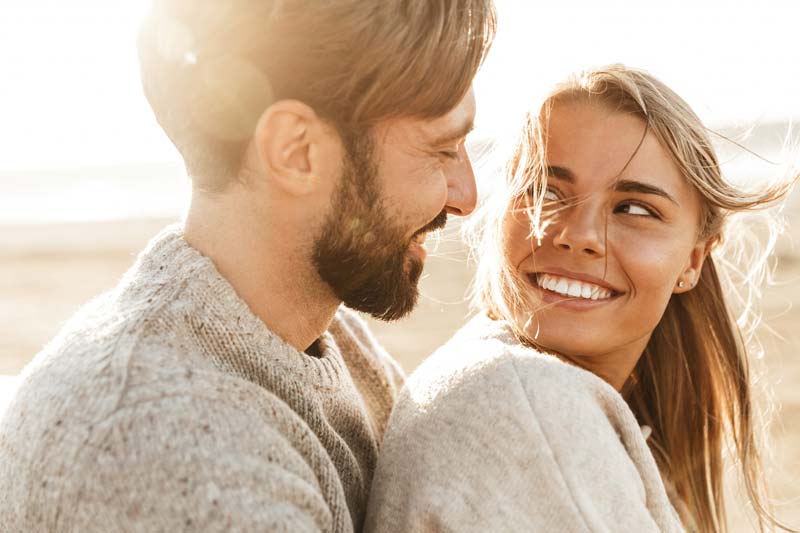 Nurturing Liver Health with Hepatitis C Treatment in Oklahoma City
Seeking timely treatment after your Hepatitis C testing in Oklahoma City is crucial. Proper treatment puts you at a lower risk of developing health complications.
At EHG, we can help our HCV-infected patients get treated quickly. However, anyone left untreated, this infection can lead to chronic health problems like liver damage, cirrhosis (scarring of the liver), liver cancer, and even death.
Equality Health Group offers treatment to remove the virus completely and minimize the risk of liver damage. In medical terms, we call this state–Sustained Virologic Response (SVR).
So, If you want to prevent the further transmission of the virus to other people or your loved ones, improve the health of your liver, and enhance your quality of life, get tested for HCV and have it treated in Oklahoma City!
Concept of DAA Medications
Before, few options were available to treat Hepatitis C. However, various drugs are available today to treat the disease faster than ever.
At EHG, we use the standard treatment for Hepatitis C called Direct-Acting Antiviral (DAA) therapy. These antiviral drugs work by halting various steps in the virus's duplication cycle and preventing it from replicating in the body, curing your HCV in as little as 8 to 12 weeks.
We understand your unique circumstances and recommend treatment strategies accordingly. So call us if you want a highly personalized Hepatitis C treatment regimen available in OKC.
Evaluation and Monitoring
Before starting the Hepatitis C treatment, our healthcare experts evaluate patients to understand their unique situation and customize the treatment plan accordingly.
 

Medical history analysis:

After testing positive for Hepatitis C, we conduct an in-depth assessment by inquiring about your past treatments and present underlying health conditions and determine how prone you are to other infections. We also ask about drug or alcohol use and other lifestyle factors.

 

Liver function tests:

We gain insights about your liver health from the liver function tests. These tests let us know the damage and inflammation level in your liver.

 

Viral load testing:

By measuring the HCV count in your blood, we can determine if you have an active infection. The test results allow us to recommend a personalized treatment plan.
After the initial evaluation, we at EHG prioritize monitoring your progress in the treatment journey, as it lets us understand whether you're responding well to the treatment. We conduct blood tests to monitor your liver's response to treatment.
Antiviral Medications for Hepatitis C
At EHG, we use the best-in-class Direct-Acting Antiviral (DAA) therapy by combining drugs of different classes.
There are several different types of medications that can be used to treat hepatitis C. The most commonly used medications can treat all 6 types of hepatitis C, and treatment can be completed in as little as 8 to 12 weeks.
Note: Stick to your treatment plan and take your medicines daily as we prescribe.
Duration and Response Rates of Hepatitis C Treatment
Our typical Hepatitis C treatment plan generally lasts 8-12 weeks. However, it can also extend up to 24 weeks in rare cases.
The duration of HCV treatment depends on:
 

Patient's HCV genotypes

 

Detection of liver cirrhosis

 

Past medical history

 

Underlying health conditions, and

 

Personal patient preferences when it comes to the number of pills, food requirements, or length of treatment.
We at EHG consider these factors and recommend a treatment plan to achieve Sustained Virologic Response (SVR). When we do not detect HCV RNA in your blood after treatment, you have achieved SVR or cure from hepatitis C.
The current Hepatitis C treatments we use, like DAAs, have high response rates, up to 95% to 99% in terms of cure. So let EHG contribute to your long-term health improvement.
Adherence and Supportive Care
During your Hepatitis C treatment, we always advise our patients to take all the medications as prescribed and avoid missing doses. We facilitate our patients with follow-ups with our healthcare provider to ensure treatment success.
Additionally, we encourage and support our patients during treatment with our mental health support and counseling services, if needed. We provide an honest environment by being in touch with them throughout treatment where our patients can consult us anytime if they experience side effects or have any questions about treatment.
Potential Side Effects and Management Strategies
While undergoing our treatment, potential side effects can occur. You can experience side effects like:
 

Headache

 

Nausea

 

Fatigue

 

Diarrhea

 

Insomnia

 

Weakness

 

Rash

 

Low blood cell count

 

Mental health issues

 

Reactivation of hepatitis B if you have a history of this type of hepatitis
We advise you to manage these side effects by:
 

Focusing on getting adequate rest and sleep every day.

 

Routinely exercising.

 

Staying fully hydrated by drinking lots of fluid.

 

Eating a balanced diet.
At EHG, we stay in the loop with our patients so that we can understand your situation better. We will also adjust your treatment regimen according to your personal circumstances and provide you with tailored Hepatitis C treatment plans that suit you.
Treatment Outcomes and Long-term Follow-up
With follow-up visits, our health professionals evaluate how well you responded to the treatment and whether you've achieved SVR. We test for SVR 12 weeks or more after you complete treatment. Sometimes, relapses in your treatment might occur. So our follow-ups let us detect these relapses and explore alternative therapies.
While regular healthcare visits are important, maintaining a healthy lifestyle is equally important to support your overall well-being. Unlike other viruses, you can be re-infected with HCV, so try your best to adopt a healthy lifestyle and avoid risky behaviors to avoid re-infection.
Future Developments and Research
From discovery to cure, the research for hepatitis C treatment has come a long way. Here are some ongoing research efforts and advancements in Hepatitis C treatment–
 

Drug combination therapy:

While DAA has been the standard effective treatment for Hepatitis C, researchers are exploring new ways of combination. They're analyzing the results of combining DAA with other antiviral agents and studying the effects.

 

Medications according to genotypes:

Since HCV has multiple genotypes, developing medications based on each genotype has been a focus of exploration. These drugs are exemplary in simplifying the treatment according to individual needs.

 

Vaccine development:

Researchers are exploring ways to create a vaccine against Hepatitis C. While creating one is challenging, one might be available in the future.
The landscape for Hepatitis C treatment is constantly expanding. With so much effort underway, we have high hopes for improved outcomes and more treatment options.
Are you ready to transform your health? Let EHG Health be your trusted partner for Hepatitis C treatment in Oklahoma City. Bid farewell to HCV's reign and embrace a brighter future with better health. From testing Hepatitis C to curing it, receive the best-in-class treatment regimen. We also provide HIV testing, HIV treatment, PrEP for HIV prevention, STD testing and STD treatments in Oklahoma City. Contact us today!