Sexually Transmitted Diseases (STDs) or Sexually Transmitted Infections (STIs) are infections spread through sexual activity. Every day, more than 1 million men and women around the world suffer from STDs. STIs have become more prevalent, leading to severe health complications if left untreated. As a matter of fact, Oklahoma City is no different. We, Equality Health Group, provide STD testing in Oklahoma City to empower you to take control of your sex life and make informed choices about your sexual health.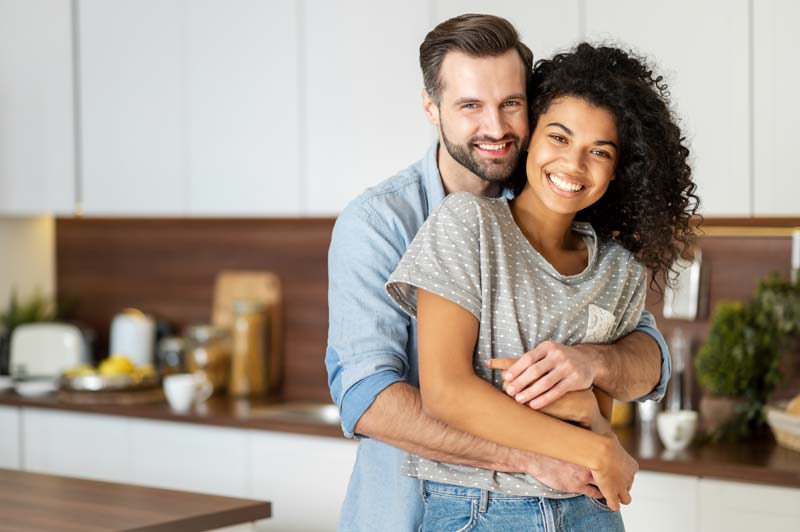 The Importance of STD Testing and Prevention
Do you know?–During sex, more than 30 different bacteria, viruses, and parasites get transmitted. STDs are caused by these bacteria, viruses, and parasites that are transmitted through various sexual activities like vaginal, anal, or even oral! However, some STDs like herpes and HPV spread from skin-to-skin contact.
Here are common types of STDs and their potential life-altering health complications if left untreated. Some complications develop over time due to a lack of early detection because some STDs do not show signs or symptoms.
 

Human Papillomavirus (HPV):

Causes cancer like cervical, anal, and penile.

 

Herpes (Genital):

Causes painful sores and rarely meningitis.

 

Syphilis:

Cause blindness, loss of motor skills, dementia, and heart, brain, eyes, kidneys, and bone damage.

 

Hepatitis B and C:

Causes cirrhosis and liver cancer.

 

Gonorrhea:

Cause PID (Pelvic Inflammatory Disease), infertility.

 

Chlamydia:

Also causes PID and infertility.

 

Human Immunodeficiency Virus (HIV):

Can reduce your life expectancy with various opportunistic infections.
Equality Health Group strives to meet the standards of the OKC Health Department in STD testing. We have all the necessary resources and a team of health professionals who have a collective experience of 25 years to facilitate you with the confidential, accurate, and accessible STD testing service right here in Oklahoma! We work with understanding and compassion to strive for no new STD cases throughout the state.
Benefits of STD Testing at Equality Health Group
At EHG, we suggest taking STD tests every 3 to 6 months if sexually active and not in a mutually monogamous relationship, especially if you have multiple sex partners and do not use condoms regularly.
 

Early detection and timely treatment:

Regular STD testing allows us to detect infections early. Some STDs like chlamydia and gonorrhea show no symptoms in many people. So routine tests help us provide prompt treatment to prevent the risk of serious complications and the spread of STDs.

 

Protect your health and your partners:

With STD tests, you are practicing responsible sexual health. Getting tested and sharing your status with partner(s) allows you to take precautions to protect everyone involved.

 

Preventing long-term complications:

If you don't treat STDs in time, some cause serious long-term complications like infertility or increased risk of HIV transmission.
EHG provides routine STD testing in OKC to help you have a healthy sex life and to keep you in the driver's seat no matter what your romantic/sexual situation is.
Types of STD Testing
We at Equality Health Group provide various tests to navigate if you have any STIs. Our tests are minimally invasive, and our professionals follow all safety guidelines.
Our common STD testing methods:
 

Blood Tests:

With blood tests, we detect STDs like HIV, hepatitis C, and herpes.

 

Urine Tests:

This test allows the detection of chlamydia, gonorrhea, and trichomonas

 

Swab Tests:

This test can identify infections like chlamydia or gonorrhea in places other than the urinary tract. We can also use swabs for herpes testing.
The type of tests we use allow for the precise detection of different infections:
 

Nucleic Acid Amplification Tests (NAATs):

This test provides accurate results, especially for STDs like chlamydia and gonorrhea. With this method, we study the DNA of the infection inside you to give a more definitive result.

 

Antibody Tests:

We run these tests to study specific antibodies in your body, such as our

HIV testing

or Syphilis infection.
Remember, at Equality Health Group, we look at the symptoms and risk factors first and recommend these tests accordingly. Additionally, we have programs for our insured and uninsured patients. So, even if you are uninsured, we will never turn you away without testing or treatment, if necessary.
STD Testing Procedures and Preparation
Some of our tests require specific preparation to ensure accurate results. Please go through these guidelines to prepare for your tests:
 

Fasting requirement:

There are no fasting requirements for blood tests. Just drink plenty of water before your appointment. Doing it allows your body to hydrate for the blood to draw properly.

 

Urination requirement:

Please refrain from urinating for at least 1 hour before your appointment for urine tests.
If you need clarification about any requirement for any specific test, feel free to contact our team.
Interpreting STD Test Results
At EHG, we understand the stigma of STDs. That's why we always keep your test results confidential. Here's how we interpret your test results:
 

Positive:

Indicates that you have STD. Our team will assist you with various treatment options and necessary follow-up tests.

 

Negative:

Indicates that you DO NOT have an STD. However, we advise you to maintain regular testing and follow safer sex practices.

 

Inconclusive:

Indicates that you may need repeat testing.
For certain infections like HIV, rapid testing is available, which provides results within 15 minutes. This test accurately confirms whether HIV is present or absent in your body. If we receive a positive confirmation, a blood sample will be taken and sent for testing to see how much virus you have in your system. See our HIV tabs for more information.
After receiving your test results, your next steps may include seeking further treatment for STDs. Our medical experts are here to guide you with information and treatment options.
Prevention Strategies: Safeguarding Sexual Well-being
When maintaining a healthy sex life, there is just 1 rule–Use condoms! Condoms can help to significantly reduce the risk of STD transmission.
We provide Pre-Exposure Prophylaxis (PrEP) medication for HIV-prone patients. You must take PrEP daily to lower the chances of contracting a virus. Don't worry. We will guide you through the risk factors and how to obtain PrEP. Click here for further information on: PrEP for HIV prevention, Hepatitis C testing, & Hepatitis C treatment.
Contact EHG for STD Testing in Oklahoma City, OK
Remember, safe sex is the best sex. If you're experiencing STD symptoms or engaging in behavior that increases the STD risk, get tested at Equality Health Group immediately. Schedule an appointment with us for STD testing in OKC and take charge of your sexual health now!