Cody Turpin – President/CEO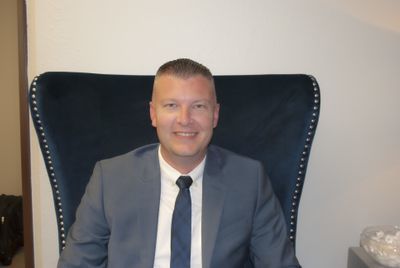 Cody is a lifelong Oklahoman and graduated from Chickasha High School in 2002. Throughout his career, Cody has enjoyed many leadership opportunities over the years, including executive level corporate jobs, being elected as a member of his local city council, and volunteering at a local free clinic. 
In 2018, Cody and a previous colleague, his now business partner, Jeanie McCollom, started Oklahoma Clinical
Management, and in 2019, Arkansas Clinical Management. Both companies focus on the well-being of Seniors and Medicare's Prevention Programs. Cody's genuine passion is patient focused care. Through personal, firsthand experiences with family and friends, Cody understands the importance of patient focus and priority, throughout their healthcare journey, and hopes to bring a human element to Equality Health Group Foundation in the years to come. 
Cody enjoys spending his free time with family and friends and hanging out with his dogs Arthur, Jessie, and Bear.